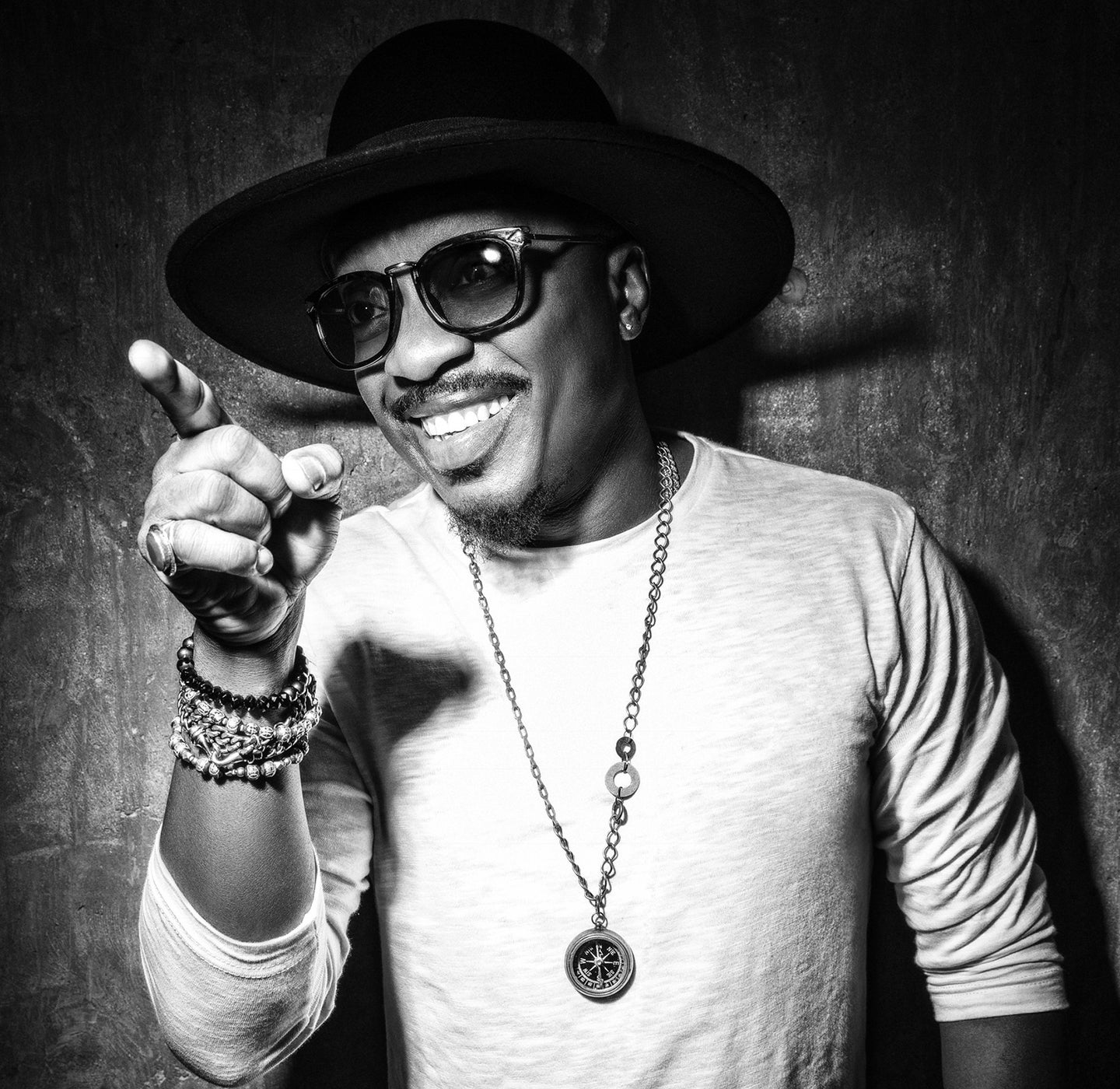 Buy Tickets Now
If you prefer to buy tickets over the phone, please call: 704.372.1000
Anthony Hamilton
May

9

, 2019
•
Atrium Health Main Stage @ Romare Bearden Park
Pricing:

$35

Presented by:
Overview
Gates open at 5:00pm
Surviving the test of time, Anthony Hamilton will soon gift his fans with yet another compilation baring his heart and soul. Millions across the globe have bought his albums, falling deeply in love with raw, passionate notes that tell a story so familiar that it belongs to us all. His new album, "What I'm Feelin'," merges a life-long journey with a musical evolution that never once sacrifices his roots.
"I was an introvert growing up," said the Grammy Award winner. "I had a wild imagination and I would dream a lot." These dreams included earning the world's admiration, dominating the stage with a voice part deep, part smooth, all captivating. With "Charlene" setting the scene in 2003, he became the narrator of "love." His debut LP, "Coming from Where I'm From," created an undeniable connection with fans who related to the yearning, understood the pain, and hoped for a life with "the one."
With seven widely released albums paving the way, the new project stays true to his core yet explores the depths of where this gifted voice can flow. His first single "Amen," produced by Salaam Remi and James Poyser, celebrates the beauty of a woman in true Anthony style. "It's not just about her physical attributes," he noted. "It's about appreciating everything she brings to the table from going to work, cooking for you, praying for you, and loving you from an authentic place."
And it's his authenticity and honest depiction of the average man's woes that keep the audience searching for him year after year. Another track from the new album, "Walk in my Shoes," reminds us that no one is immune to mistakes, trials, and defeats. His vocals perfectly convey a pain so deep, that the song leaves little room for misinterpretation.
With the majority of the tracks produced by Mark Batson, "What I'm Feelin'" has purposeful moments like the up-tempo "Take You Home" fueled by his upbringing in the church. "The lead singer in the choir and the pastor were super heroes because of how they made you feel," he recounted of his early years. "It's a feeling you get when you hear someone lead that just inspires."
Although his voice belongs to the world having worked with icons like D'Angelo and 2Pac, his vocals still serve as North Carolina's soundtrack. Even in the presence of longstanding, global celebration, humility remains his greatest asset. "It means so much that people are still seeking me after so many years without an album coming out," he shared. "They could have moved on." In the five-year span between his last album "Back to Love" and "What I'm Feelin'," Anthony released his first holiday album and even made a guest appearance on the Fox hit show EMPIRE, one of the highest rated episodes of the season.
This spiritual vessel takes nothing for granted and believes that his "heaven sent" talent results from God's plan for his life. He continues to grow while always focusing on what fans want. "There are slight shifts you can make but you just can't leave the people," he said. "If we gon' ride together, we gon' ride together." And oh what a ride it has been.
Opening Act: Dexter Jordan - 6:30pm
The son of a minister of music and Baptist choir alto, Dexter Jordan has spent his entire life exploring and expressing through music. The warm reception of his first solo, "Silent Night" at 9 years old for the 5000+ member congregation of Mt. Zion Baptist Church (NC) opened Dexter's eyes to the possibility of more for his gift. At age 14, Dexter won first place at Amateur Night at the legendary Apollo Theatre in Harlem, NY. In 2012, Dexter performed at Carnegie Hall with his high school choir and received runner up for a solo performance. Three years later, Dexter released his first single, "Hennessy" which gained widespread acclaim when Dreamville Records artist, Ari Lennox, discovered the song and shared it with her fans. Dexter has since performed at DC and Charlotte Pride Festivals, been interviewed on Charlotte's NPR station and has released his debut album, Blue, which delicately unravels layers of grief, growth, coping and resilience through masterful musicianship. Dexter hopes that his deep commitment to being his unapologetically black queer self in his music and life inspires others across the globe to do the same!
Devon Gilfillian - 8:00pm
Growing up in Philadelphia, Devon Gilfillian was raised on a steady diet of R&B, hip-hop, rock, blues, and soul music. For him, listening to the towering icons of his musician father's era—Ray Charles, Stevie Wonder, Otis Redding, The Temptations—was just as formative and exciting as discovering the new sounds of his own generation, and the beats and rhymes made by rising rap stars like Wu-Tang Clan, Kanye West, Notorious B.I.G., and Jay-Z inspired him in new ways. He began to recognize a connective thread in the sounds he loved best: from the golden throwbacks sampled by the hip-hop beat makers to the raw, emotional vocal deliveries of the Motown greats, for Gilfillian the key ingredient seemed to be the "soul"- not simply the genre, but the feeling and vibe.
Event Showings
Click the calendar icon below to add the event to your calendar.
This event has already occured.