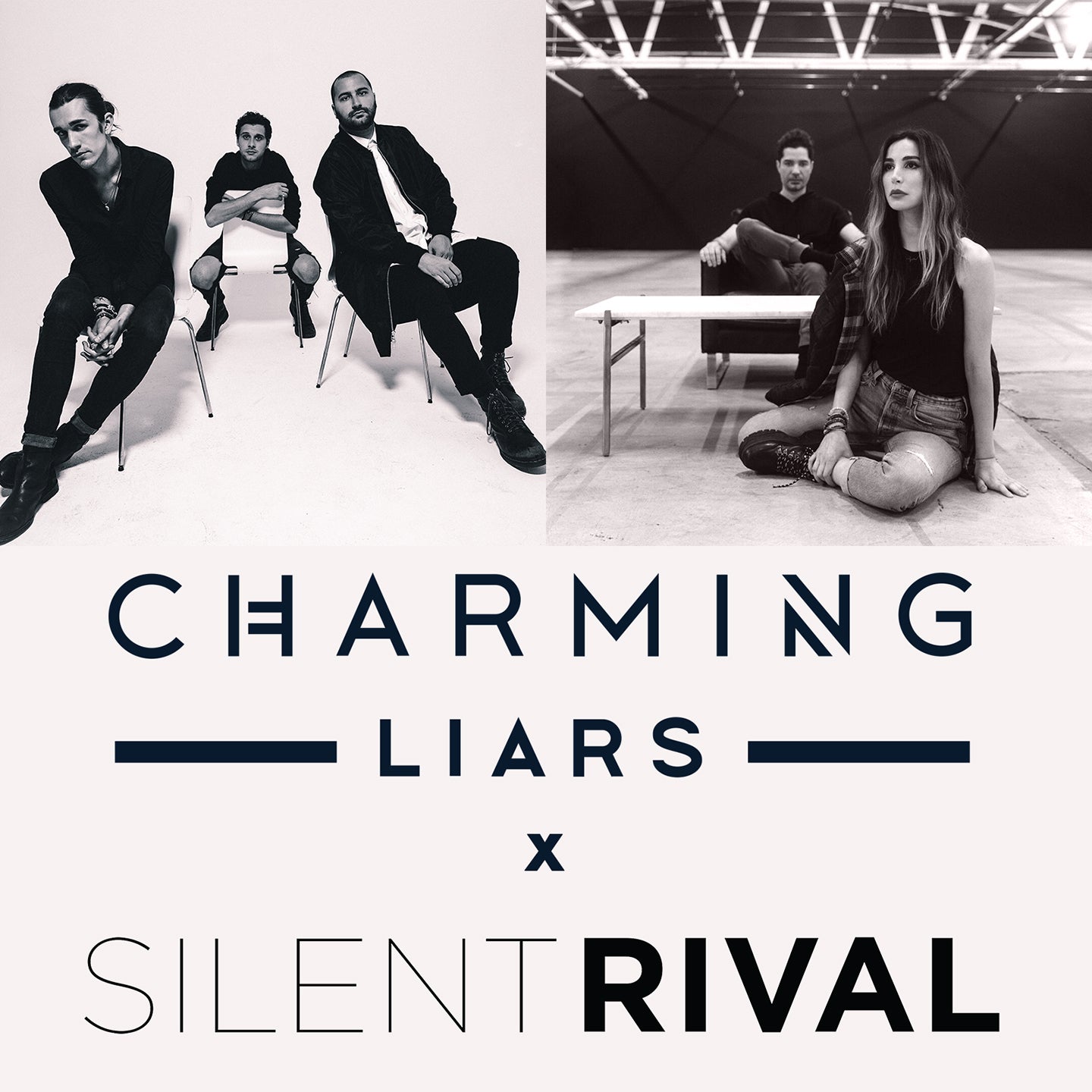 Buy Tickets Now
If you prefer to buy tickets over the phone, please call: 704.372.1000
Charming Liars x Silent Rival
Dec

12

, 2019
•
Neighborhood Theatre
Pricing:

$10 in advance - $3 Under 21 Surcharge at Door - 18+ Valid ID Required for entry (under 18 permitted with parent)

Presented by:
Overview
CHARMING LIARS
Los Angeles alternative band Charming Liars are continuing their breakout year in 2019 with the release of an acoustic EP, "Bare Bones" on 8/2 and a run of West Coast headlining dates. The band will return to Europe in August for a tour with The Faim and then head back to the states for an extended run as direct support for Angels & Airwaves.
About "Bare Bones" Karnig Manoukian says: "The songwriting process has always been an integral part of our music creation and laying out these songs in this simpler, more organic form allows the song, lyrics and melodies to really shine. This is something that we will definitely continue to do in the future and is something that really excites us. It brings us back to these songs that we lived with for months and allows us to rejuvenate and recreate. We're leading it off with the acoustic version of "Something Dark'."
Karnig continues: "This has been the most exciting year for us with the release of our debut album "Thought, Flesh and Bone" and we had the privilege of playing a lot of shows in Europe with Tokio Hotel - so we really wanted to get back to playing the many cities that we've visited over the years that have treated us so well. Doing this West Coast run allows us to play more songs from the album as well as some of our favorite older songs. It will be the first time we've played some of these songs live in the US. We rarely get the opportunity to play longer sets - so we can't wait!"
Charming Liars evolution began in London's West End when Karnig and Mike were still in their teens. They both came from homes with wide ranging and eclectic musical tastes, and that early exposure informed their approach to making music. They started writing and playing together in a series of bands and honed their musicianship with several tours up and down the U.K. In 2013 they decided to make the move to Los Angeles, in part spurred on by an encouraging social media message from songwriter and producer John Feldmann (Panic! at the Disco, Plain White T's, 5 Seconds of Summer, Blink-182) – who told them to look him up for a songwriting session if they were ever in town. They connected with Kiliyan through a mutual friend while he was attending The Musicians Institute in Hollywood. Through initial conversations that lead to songwriting and then recording sessions – the 3 realized that they had an organic musical chemistry that would lead to interesting possibilities. The current line-up was solidified.
The band has previously released a couple of EPs. 2016 saw their single "Soul" reach number #40 on the Alternative Radio Charts and the video has over 600,000 views on Youtube. A cover of Sir Elton's "I'm Still Standing" was released in the spring of 2017 in conjunction with the Grammy organization's MusiCares arm. The band continued to make inroads @ Alternative radio in the fall of 2017 with "Insomnia" and the spring of 2018 with "Like A Drug". "Something Dark" was released in September of 2018 and continued building upon their foundation at Alternative Radio. The band released the "Thought, Flesh and Bone" album in March 2019.
They have built a following with constant touring, and have played across the entire U.S. as well as South America, Mexico, the U.K. and Brazil. Their touring resume includes recent stints with Tokio Hotel, Dorothy and Welshly Arms.
SILENT RIVAL
Los Angeles based Silent Rival—Sara Coda [vocals], Joz Ramirez [guitar], Yutaka Sao [bass]—claim three different countries and exponentially more musical sensibilities.
Born and raised in Orange County, Coda channels the soul of Gladys Knight through Steven Tyler- style swagger and bravado. Hailing from Mexico, Joz draws heavily on nineties British garage-rock punctuated by just the right amount of glam, while Yutaka crossed the Pacific from Japan in order to chase his musical dream. Each one brings something distinct, dynamic, and definitive to the fold.
The singular magic these musicians conjured on their independent debut "The Kindness of Strangers" [Listen Loud Records] reached far beyond LA. Their introductory single "Die A Little," peaked at #42 on the Alternative Radio charts, while Alternative Press touted it among the "29 Songs You Need To Hear...", and introduced them to fans internationally while they played over 125 shows in 2017. Further acclaim has come from New Noise Magazine, Tattoo.com, and many more.
A shared infinite sense of drive rallies them. "There's a really great chemistry," agrees Joz. "I write the music, Sara writes the melodies and lyrics and Yutaka adds his elements and sonics. As a leader, Sara has a lot of energy and this mystical side to her that you don't see in other people. It's very new school."
Currently in the middle of recording their follow-up to "The Kindness of Strangers" with Alain Johanes (Queens Of The Stone Age, Arctic Monkeys, Jimmy Eat World) producing, the first single, "Just One Voice", mixed by Eddie Kramer (Jimi Hendrix, David Bowie, Kiss), is a searing and modern tale of revolution through strength in numbers.
"Just One Voice" sees Silent Rival taking cues from high-energy rock predecessors like the Strokes, New York Dolls, or Queens of the Stone Age with lead singer Sara Coda dancing in Karen O's footsteps, delivering punch-packing vocals and anthem-worthy lyrics.
Coda begins the song "While you were sleeping in, the world you know has changed", setting the tone for the entire song. The chorus kicks in doors with a sonic barrage, announcing its' arrival, while Coda puts everyone on notice with "I'm not the only one you won't wipe out or destroy. There's a million, a million, a million I'm just one voice".
"As a band, we choose to reject the belief that we're living in a messed up world. We love this world, despite its faults. We realize that we have to take responsibility for this world that we've created, and with that responsibility comes the power to change it. I see people working to change the world for the better every day. This song is for that army of people."
Joz adds, "It's really cool that this band could bring together people from different backgrounds to create something unique. The fact that we get to travel around together and play shows to fans together, there's nothing more fulfilling than that."
"We're not trying to sell or push anything," Sara leaves off. "We don't want to tell you what to think, believe, or how to live your life. It's music. Hopefully, you enjoy it. We know that we do, and we will continue to make it regardless of what others deem success."
Event Showings
Click the calendar icon below to add the event to your calendar.
This event has already occured.