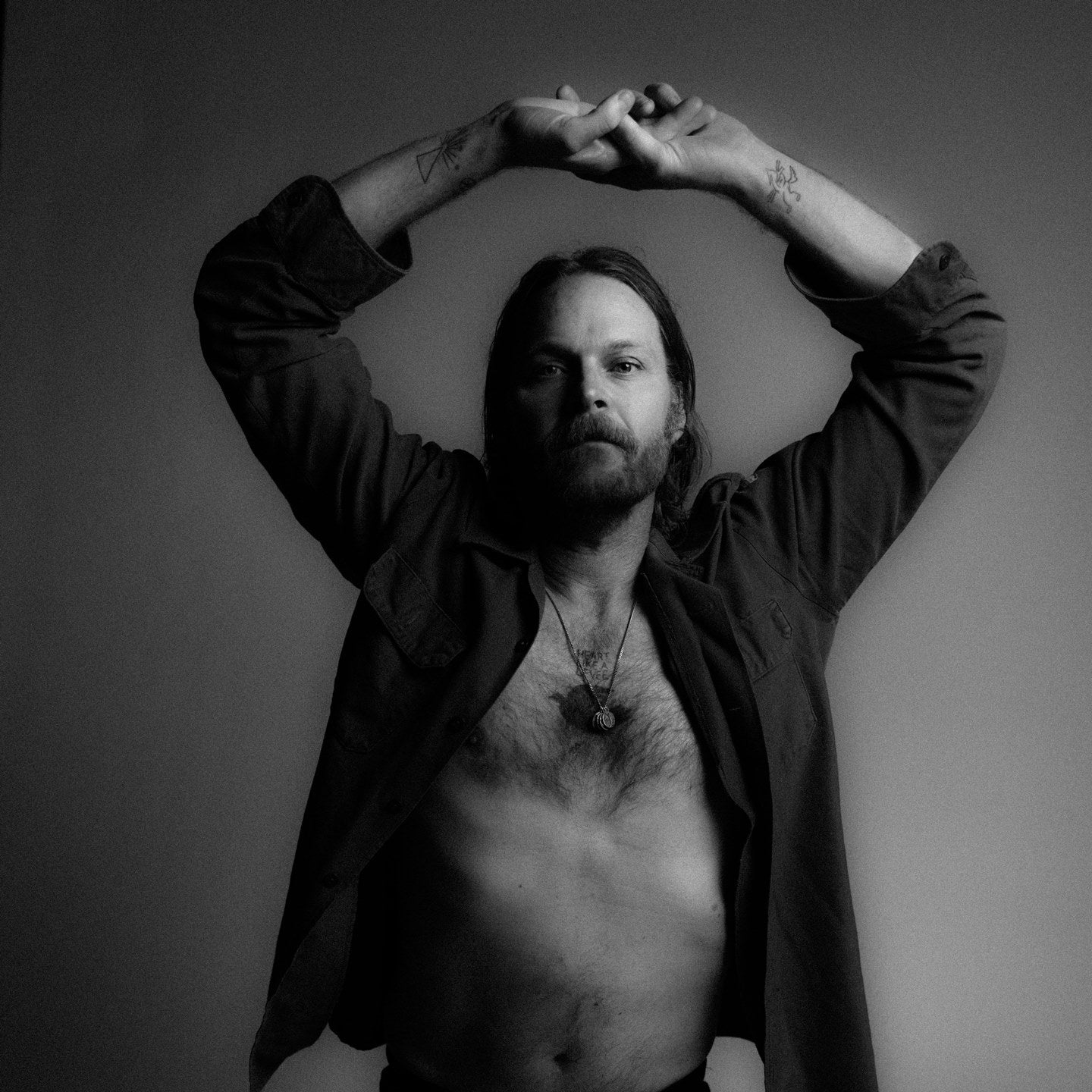 Buy Tickets Now
If you prefer to buy tickets over the phone, please call: 704.372.1000
Hiss Golden Messenger w/Lilly Hiatt
Jan

18

, 2020
•
Neighborhood Theatre
Pricing:

$21 in advance - $3 Under 21 Surcharge at Door - 18+ Valid ID Required for entry (under 18 permitted with parent)

Presented by:
Overview
HISS GOLDEN MESSENGER
Describing the Durham-based Hiss Golden Messenger is like trying to grasp a forgotten word: It's always on the tip of your tongue, but hard to speak. Songwriter and bandleader M.C. Taylor's music is at once familiar, yet impossible to categorize: Elements from the American songbook—the steady, churning acoustic guitar and mandolin, the gospel emotion, the eerie steel guitar tracings, the bobbing and weaving organ and electric piano—provide the bedrock for Taylor's existential ruminations about parenthood, joy, hope, and loneliness—our delicate, tightrope balance of dark and light—that offer fully engaged contemporary commentary on the present. And then there's an indescribable spirit and movement: Hiss Golden Messenger's music grooves. There's nothing else quite like it.
For over ten years, Taylor has spearheaded this prolific, perpetually evolving group. He's toured and recorded relentlessly, earning devotees along the roads, deep in festival pits, and across the seas, delivering earnest performances that morph from jammy freakout to private prayer in a matter of measures.
"The work that I do requires me to be in a certain emotional place," says Taylor. "My music depends first and foremost on being in a heightened emotional state and putting my vulnerability on display."
This vulnerability is also central to Taylor's steadily growing fanbase, which continues to discover universal themes in his deeply personal work. The critical acclaim and attention for Hiss Golden
Messenger—including features in The Atlantic and The New Yorker, glowing album and live reviews in Pitchfork, Rolling Stone , and Consequence of Sound , and barn-burning performances on Late Show with David Letterman and Late Night with Seth Meyers— affirm the emotional power of Taylor's work.
This raw emotion is especially apparent on Hiss Golden Messenger's new album, Terms of Surrender. Out September 20 on Merge Records, Terms follows Taylor's journey through a tumultuous year of trauma and psychological darkness, hoping and working towards redemption and healing, and the conflicting draw of home and movement. "Another year older," Taylor sings on album opener "I Need a Teacher." "Debt slightly deeper. Paycheck smaller. Goddamn, I need a
teacher."
Later, Taylor tracks the complex dynamic between father and grown son on "Cat's Eye Blue," singing, "Is this wicked word too bad to be spoken? You let the heart attack in. One taste and it's broken." He later pivots towards his relationship with his own daughter on "Happy Birthday, Baby."
Happy birthday, baby
Go love your brother now
It's a strange gift, maybe
Girl, you know me better—better than I know myself
I'm trying to repay you
All these miles that I roam
And when I'm far away, baby
Know that I love you and sing this little song
Taylor says that he wanted to make Terms of Surrender "a wandering record. I wanted where we recorded it to mirror the searching spirit of the music." Having written upwards of 40 songs—in motel rooms, his studio in Durham, and a secluded cottage outside of Charlottesville,
Virginia—Taylor winnowed them down to the ten works that comprise Terms of Surrender. With regular collaborators—including Phil and Brad Cook, Josh Kaufman, and Matt McCaughan—and new friends like Jenny Lewis and Aaron Dessner (of The National), the crew decamped to Dessner's Long Pond studio in upstate New York, Sound City in Los Angeles, and producer Roger Moutenot's Haptown studio in Nashville to create the most fully realized and genre-defying Hiss Golden Messenger album to date.
Hiss Golden Messenger songs create feelings to which devoted listeners attach their own meanings and memories with each repeated spin. Throughout Terms of Surrender, those feelings range from fearful to celebratory. But perhaps the title track—with its refrain of "I'm gonna give it/ but don't make me say it/ It's one thing to bend it, my love, but another to break it"—best summarizes the nature of Taylor's work as a musician, father and spouse, and cultural communicator on this album. He explains, "Terms of Surrender is part apology, part plea, part love letter. It's about how much of the most important parts of ourselves we can sacrifice and still feel like we're living the life that we thought we wanted."
LILLY HIATT
"Gonna hang on a little bit longer, sleep well, work a little harder; put my faith in something I can't see," sings Lilly Hiatt on the title track of her third LP, Trinity Lane. It's a set of honest words from an album of personal truths; a collection of songs that take stock of where she's been, where she's going and the challenges she's weathered to get there. Produced by Michael Trent of Shovels & Rope, Trinity Lane is indeed about hanging on, working hard and keeping the faith, centered on songwriting that melds the observational with the confessional and never tries to follow any particular genre code – the guitar riffs are as Seattle as they are southern, the topics are modern as they are built on the past. East Nashville's Trinity Lane is where Hiatt lives, and Trinity Lane is a document of what lives inside her.
"There is a lot of hope in the album," says Hiatt about the follow-up to her sophomore LP, Royal Blue. "There is a lot of pain, but this album is a more mature response to that pain. It's taking responsibility for those emotions, and realizing what they are. A little brighter perspective. It took some time to get there."
Hiatt went through many toils to finally reach Trinity Lane: she overcame heartbreak, she conquered alcohol abuse, she lived with the heaviness of knowing she had surpassed the age her mother was when she took her own life when Hiatt was just a baby. It was after a particular breakup when she moved to an apartment off Trinity Lane in East Nashville, off the beaten path from the town's growing tourist draws – there, she started writing by herself, fresh off the road supporting John Moreland, mixing a sense of creative isolation with a newfound feeling of belonging in the idiosyncratic neighborhood.
"It's an A-frame with brown carpet," she says, describing that home off Trinity Lane. "It's really cheap to live in, and there are all kinds of people in my neighborhood. None of us seem to have a ton of money. My house is right by the woods, and I can stare out to the trees, which I love because I grew up on a farm. I just love me some trees."
It was there, amongst those trees, where the songs started to work as both diary entries, expositions and therapist sessions in one, helping her to explore and decode what exactly was going on inside her own mind. Once completed, she took them to Trent's Studio Bees in Johns Island, SC, where he produced (his Shovels & Rope partner, Cary Ann Hearst, appears on a song) and Andy Dixon engineered, in a way that really hit at Hiatt's playful, rock-focused core. She brought her band along to South Carolina, where they not only preserved Hiatt's Americana roots but let her gritty influences shine – like an array of nineties grunge and post-punk bands like Dinosaur Jr., the Breeders and the Pixies. Somehow she's created a sound that exists within both those roots and rocking realms, firing along with ample sass and unbridled attitude.
"I like to rock out," says Hiatt. "Trent really brought that alive. I wasn't playing by the rules because I didn't and don't believe in them. "And what I really miss is the way we celebrated angry women in the nineties very openly and allowed them to express that side of themselves through their music. I think women should be allowed to be angry"
Trinity Lane isn't all an expression of anger, but it is an emotional, honest confrontation of Hiatt's feelings and her past, like how she's processed her mother's suicide over the years. Hiatt lost her mom when she was just one year old and was raised by her father, John Hiatt, and his wife Nancy, struggling her whole childhood and adult life thus far with how to process that resentment and grief. And it's a chronicle of overcoming heartbreak and addiction: "Different, I Guess" is a slow folk ode to losing love, and "Imposter" is about the difficulties her father faced raising his daughter, and the sparks of her mother that still shine through.
"I've been thinking a lot about my dad and the strength it took him to keep me going and to bring me to Nashville," she says about "Imposter." "Just to keep us together and keep us going, that's always meant a lot to me. For a long time I felt pretty angry with my mother. But through maturation, I feel like I understand her more these days."
"She's never coming back, I think we both know that," sings Hiatt before cooing with her steady twang, "I count on you." It's an incredibly vulnerable and intimate family diary, but never at the expense of a rich and stirring melody perfectly in tune with the modern pulse of Americana. It's an offering of sonic salvation that Hiatt hopes will do as much for the listener as it has done for her own personal healing.
"It's really cool to be honest with yourself," she says. "When I have a clear head and a peaceful mind, that process of looking back at things is so much easier. It's a very empowering feeling. It has literally saved my soul, songwriting. I would not be here without that and without that outlet of writing."
The songs on Trinity Lane have even helped Hiatt process things like the death of David Bowie, which functions as a metaphor for a lost lover. On the heavily nineties-tinged "The Night David Bowie Died," she bids farewell to a relationship and to a musical genius while also evoking Veruca Salt-style vocals and guitars. It was a track written entirely in one stream-of-consciousness, where Hiatt didn't edit or write anything down – she just sang and played. "That was David Bowie's little gift to me," she says with a laugh.
Trinity Lane is full of gifts and full of guts – an album that is a healing process and a road map forward, filled with Hiatt's wildly expressive approach to songwriting and stark, honest lyrics. To get there, she finally had to put her faith into something she couldn't see. But to hear that journey, all you have to do is listen.
Event Showings
Click the calendar icon below to add the event to your calendar.
This event has already occured.