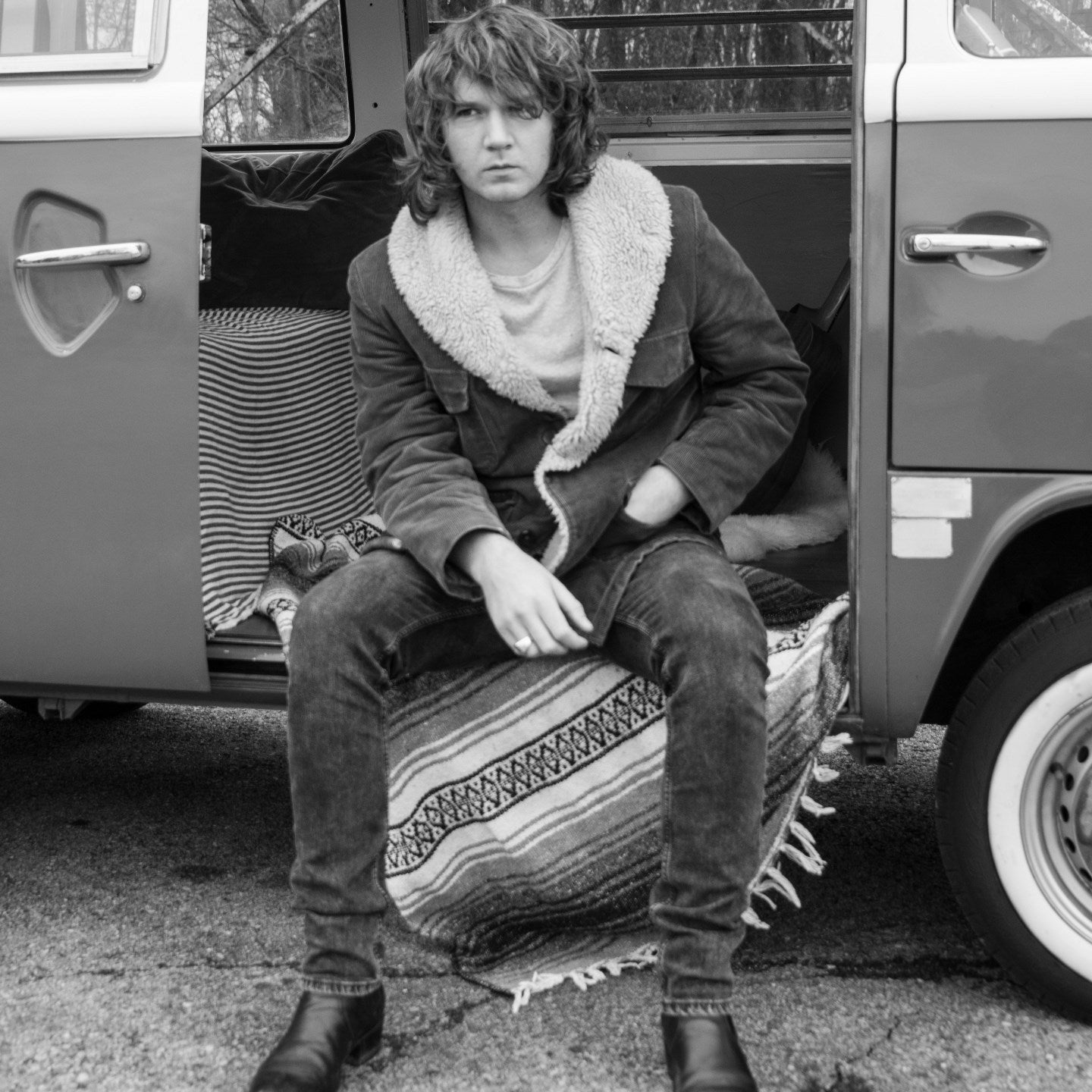 Buy Tickets Now
If you prefer to buy tickets over the phone, please call: 704.372.1000
Ian Noe
Oct

8

, 2019
•
Neighborhood Theatre
Pricing:

$11.19 - $3 Under 21 Surcharge at Door - Valid ID Required for entry (under 18 permitted with parent)

Presented by:
Overview
10/8/19 – IAN NOE w/ Jeremy Ivey
IAN NOE
Rolling Stone Country - New Americana Artist You Need to Know: Ian Noe
Kentucky songwriter releases his Dave Cobb-produced debut 'Between the Country' on May 31st
"He possesses a deep understanding of people's unyielding vices, underlying motives and destructive weaknesses, and rarely dons rose-colored glasses when morphing into the characters that make up Between the Country."
"He's unequivocally honest in these character sketches while still maintaining a sense of humanity..."
"…a stark, rich and organic sonic palette that echoes the hollers of Kentucky. It's as though Noe dipped each song into a backwoods creek and wrung out the water to create one of the year's most gripping and satisfying albums."

Ian Noe draws on the day-to-day life of Eastern Kentucky on his debut album, Between the Country. Recorded in Nashville with unhurried production by Dave Cobb, these 10 original songs introduce a number of complicated characters, diverse in their own downfalls but bound together by Noe's singular voice.

"I've always thought that Eastern Kentucky had a certain kind of sound, and I can't really explain it any better than that," he says. "What I was trying to do was write songs that sounded like where I was living."

The lead track, "Irene (Ravin' Bomb)," sets the tone for the album, telling the story of an alcoholic woman who fails to conceal her addiction from her family. Throughout the remaining tracks, family relationships are tested, bad decisions are inevitable, and more than a few people meet an untimely end. Titles like "Junk Town," "Dead on the River (Rolling Down)" and "Meth Head" capture the dramatic situations faced by people in the region.

However, Between the Country is not necessarily an autobiographical album. Instead, Noe absorbed these harrowing experiences through people he's met or stories he's heard. Not yet 30, Noe was raised as the oldest of three children in Beattyville, Kentucky, where his parents still live in the house he grew up in. His father is a longtime youth social worker, while his mother has been employed by the same local factory for more than 20 years.

Noe learned to play guitar from his father and grandfather. As a young boy, he adored Chuck Berry's "Johnny B. Goode" and spent years trying to emulate Berry's way of playing guitar. Before long, Noe could pick country standards like "I Saw the Light" and "Wildwood Flower." By his teen years, he gravitated to Bob Dylan and John Prine after discovering them through his family's music collection. Neil Young soon became another favorite, along with Dwight Yoakam and Tom T. Hall, who hail from the same part of the state.

Noe says, "There's a silence about Eastern Kentucky. It's quiet, at least where I was raised. There are a lot of places you can go and write and listen to music and not be bothered."

All through his childhood, his great aunt often asked Noe if he'd written any songs yet. By 15 or 16, he decided to try. A family friend, who was also a manager at the Dairy Queen where Noe worked in high school, offered to help him book a few shows and get some songs recorded. Although Noe considers them just bedroom recordings now, the discs gave him something to sell when he started playing coffee shops and other small stages around Winchester and Lexington, Kentucky, and a little bit in Ohio.

"For me it was a turning point just getting a few songs that I was happy with. I didn't understand anything about making a record, or what that meant, when I was 15 or 16," Noe admits. "It was the farthest thing from my mind, but once I got a couple of songs that I was satisfied with, I just kept going."

After high school, Noe took an office job close to home instead of enrolling in college. In his early 20s, he relocated to Louisville, hoping to get a band together and write music, but he had to constantly work odd jobs as a subcontractor to make rent. After a year, he briefly returned to the office job back home before finding work on an Eastern Kentucky oil rig – which he considers the best job he's ever had, outside of music.

Soaked with oil after his 12-hour shifts, Noe never once considered what a career in music would look like. Yet through a mutual acquaintance, his original songs attracted the attention of an artist manager. Impressed with his raw talent, she sent him an email of encouragement, which ultimately led to a working relationship. Since that time, Noe has opened multiple dates for kindred spirit Colter Wall, tapping into an audience that appreciates the sincerity and austerity in Noe's original songs, too.

Noe received another stamp of approval in February 2019 after singing at a John Prine tribute concert at the Troubadour in Los Angeles – with Prine himself in the crowd. Staged the night before the Grammys, Noe's performance led to an offer to open three shows for his musical hero. As Noe puts it, "I've sat around my whole life thinking about what that would be like."

Although touring is imminent, Between the Country serves as a potent snapshot of home. The black-and-white cover photo alludes to a lyric in the title track but Noe believes it also illustrates the album as a whole. It's the same approach that Lucinda Williams employed on her landmark 1998 album, Car Wheels on a Gravel Road, which Noe cites as one of his all-time favorites. "If you have a collection of songs where the subject matter is pretty much the same, and it's coming from the same place, I think it's important to have some kind of picture that reflects that. I've always felt that way," he says.

Noe now lives in Bowling Green, Kentucky, about an hour north of Nashville, where his bandmates are based. After years of writing songs alone and playing solo acoustic sets, he now prefers touring with a band, making it possible to carry the overall mood of Between the Country out on the road as well. After all, he and Cobb recorded the album live on the floor, completing the sessions in two days. Amid these uncluttered arrangements and a relaxed vibe, Noe's evocative voice truly stands out.

"I wanted a warm sound – that analog sound," Noe says. "When we were getting the rough mixes going, that's how it sounded, and that's the direction it went in. You want people to be able to hear what you're saying and what you're singing about, and I think analog makes a good song stand the test of time."



NPR Music - First Listen: Ian Noe, "Between The Country"
"...stark, beautiful collection of short story songs..."
"Like John Prine, one of his musical heroes, Noe's Between the Country is full of stunning imagery... it's as if the listener is standing right there with Noe, watching the scene play out."
"Noe captures the tenor of the community he grew up in with sad, often heartbreaking brilliance. Throughout Between the Country there's not a wasted word or note in the warm playing of the ensemble. There exists, however, a glimmer of hope..."



A.V. Club - Meet Ian Noe, the Kentucky troubadour who's gone from the oilfields to opening for John Prine
"…stunned the entire room into silence with staggering songs of pain, love, and wandering..."
"The emotional depth of his lyrics coupled with his forceful vocal cadence atop delicate melodies are certainly enough to carry his songs on their own..."
"…a deceptively lush album. There's a purpose to each musical layer—the quiet brushstrokes across snare drums and cymbals keeping soft time, background harmonies from fellow singer-songwriter Savannah Conley that smooth out Noe's general intensity, field recordings of oncoming freight trains and Kentucky stream water—they all aid in depicting the stories Noe wants to tell us, rendering his emotional memories and experiences of Kentucky into audio."
"...there isn't anyone quite like him in the current music landscape."
"…he's quickly established himself a cult following as priest at the altar of artists like Dylan, Prine, Neil Young, and the Guthries. But seeing him perform, watching audiences literally stop mid-conversation to watch a Kentuckian they've never heard of begin to play—it's easy to envision him ascending to that same pantheon with enough time."
"...when he does open his mouth, it's a good idea to pause whatever you're doing and listen."
JEREMY IVEY
"I'm riding on a booger in the sneeze of space. That's my bio," jokes singer/songwriter Jeremy Ivey. It's a tongue-in-cheek—albeit oddly fitting—description of the the Nashville-based performer, who has operated in the background for years, initially performing in bands like Secret Handshake and country-soul group Buffalo Clover with his wife, celebrated country-rock luminary Margo Price. But now, at 40, Ivey is ready to take a much-deserved step into the spotlight with a debut LP, The Dream and the Dreamer (out on September 13 via Anti- Records).

"I want to prove that you can be in your 40s and be at the peak of your creativity," he says. "Not a has-been, but as an 'is-being.'"

Recorded in a "little bitty house studio" in Nashville and produced by Price, the nine-song album hosts a collection of homespun, deeply introspective tracks. Ivey, who writes prolifically and ideally wants to release an album a year, cites everyone from the Beatles to Neil Young, Leonard Cohen, and Bob Dylan as influences.
Price has also been an enormous supporter since the day they met when Ivey was 25 and she was 20. "My 20s were a mixed bag between learning to play, but also being told not to," he says, recalling an earlier relationship. "I didn't go to college. I grew up very sheltered in a very religious home, and I wasn't allowed to listen to a lot of music. I was pretty green and naïve.... And then when I met Margo, of course, she was a musician herself, and she was encouraging and telling me that I was good."

Unlike his country-soul aesthetic in Buffalo Clover, which disbanded in 2013, Ivey's solo material is much more straightforward yet still travels through a wide spectrum of classic folk, gently frayed psychedelia, pop, and yes, even a bit of Southern rock and Americana. Piano-tinged opener "Diamonds Back To Coal" begins simply with open-chord strums but soon evolves into a multi-layered chorus of harmony and bouncy mid-tempo melody.

Beneath its uptempo exterior, though, lies a deep preoccupation with the news cycle and problematic nature of Manifest Destiny. "I wrote 'Diamonds Back To Coal' during a very frustrating week in America. It was the week that the Vegas shootings and the alt-right march happened," Ivey says. "The slogan 'Make America Great Again' is an influence on the chorus. [Because] if anything, we're making the environment worse. When we came and infiltrated the Native Americans' way of living, we started reversing the beauty that this land had. It has to do with modern man being a trespasser."

Regression is admittedly a difficult notion for Ivey, who moved away from his conservative Georgia home after high school and bounced around, primarily doing prep work in kitchens. The harmonica-accented "Story of a Fish" chronicles Ivey's personal diaspora, specifically relating to his upbringing. "I'm adopted, and I think that I always related with the story of salmon and how they're born," he reveals. "The idea of being born far from your home, you know? You were born here, but you gotta get elsewhere. That's the way I always felt. I always felt that I was born in the wrong place to the wrong people at the wrong time."

Equally poetic is "Greyhound," a twanging, Willie Nelson-esque cut that features Price on backing vocals and is an ode to, as Ivey calls it, "the lowest form of travel." "It's about one specific trip I took from Massachusetts down to Georgia," he elaborates. "We kind of treat [Greyhound bus passengers] like cattle. In a Greyhound, there's no hierarchy. Everyone's lower class. It's about seeing America, kind of living at that level of near-homelessness."

Though he's far from anchorless these days, as a family man with one young son and a newborn, The Dream and the Dreamer is deeply indicative of Ivey's roving mind. Its piano-led title track, which closes out the record, seeks to recapture the idea of the American Dream.

"I wrote The Dream and the Dreamer in my sleep," comments Ivey. "[Margo and I] were in Mexico. We both passed out kind of early and I woke up in the night and I had this dream about these two characters. One of them was a glowing green ball and the other one was a figure. The dream is a green ball and a figure was the dreamer… And then it turned out that it was a story is about America, and that the dream was the American dream. The dreamer was the exodus from England to find a new place."

Meanwhile, Ivey is invested in his own version of the American Dream—specifically, offering up a melting pot of genres, ideas, and stories. "The best thing I could say is that I'm trying to fill the holes that I can see in the scene," he says. "Whether it be Americana or country or rock or whatever. There's a certain type of song that isn't being written."
Event Showings
Click the calendar icon below to add the event to your calendar.
This event has already occured.