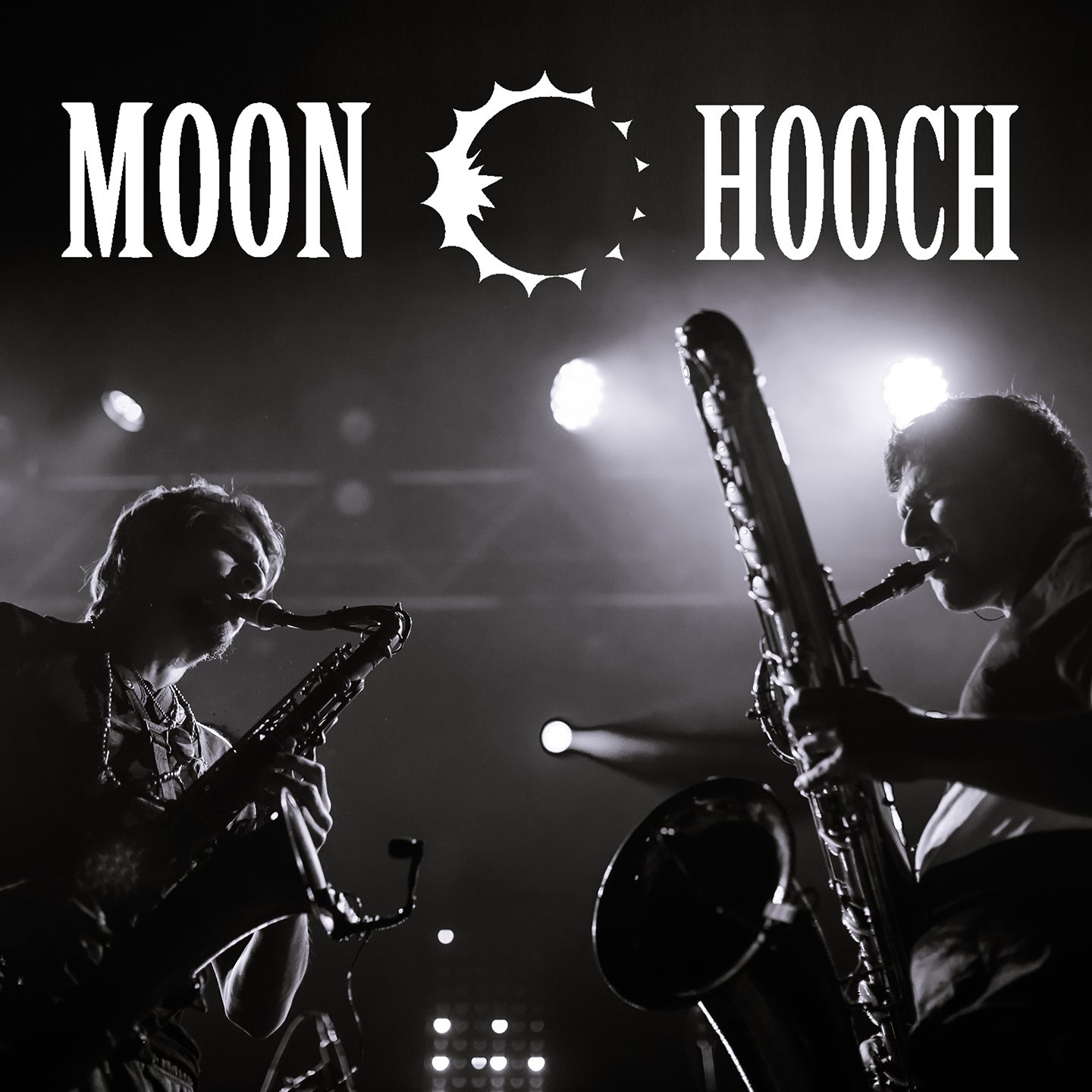 Buy Tickets Now
If you prefer to buy tickets over the phone, please call: 704.372.1000
Moon Hooch w/Paris Monster
Feb

14

, 2020
•
Neighborhood Theatre
Pricing:

$12 in advance - $3 Under 21 Surcharge at Door - 18+ Valid ID Required for entry (under 18 permitted with parent)

Presented by:
Overview
MOON HOOCH
Cave Music / ˈkāv myo͞ozik / It's like House, but its more wild, more jagged, more free, more natural to live in.
"Whoever thought of a band with two saxophones and a drummer? That's the stupidest idea, right?" Moon Hooch saxophonist Wenzl McGowen asked the crowd at a recent gig. Well, Wenzl, James Muschler (drums) and Mike Wilbur (saxophone) never intended on forming a band together. The three guys attended The New School for Jazz and contemporary music. James is the only graduate.
The three began busking in the subway and in the city's parks to pay off the New School's extreme tuition costs. At the same time, Wenzl was producing electronic music. One day he wrote a simple tune with two part harmony. When the guys played this music in the subway, people immediately began dancing.
One subway goer asked, "What's your band's name?"
Mike blurted, "Moon Juice."
A Google search revealed that there were already multiple bands called Moon Juice. With the help of a thesaurus, the name Moon Hooch was selected, and more importantly, the trio now realized that they were, in fact, a band.
Since solidifying as a band, Moon Hooch has quickly gained a reputation for inciting "subway raves" (they were banned from performing at the Bedford Ave stop off the L line in Brooklyn for "starting too many dance parties"), their strange instrumentation and explosive live show. Their frequent presence in New York City subways and parks has brought them notice and fans which has led to appearances as the house band on Australian TV show "Hamish and Andy's Gap Year," and a national tour with Mike Doughty (Doughty saw them on a train platform and immediately invited to tour as his supporting act). They have also held residencies at The Knitting Factory and Brooklyn Bowl.
The band has already begun to expand its sound beyond just two saxophones and drums. Wenzl inserts a cardboard tube into his saxophone to create a Dubstep style womp, and switches between a contrabass clarinet and electronic wind instrument. They also have begun experimenting with various vocalists, inviting both singers and rappers on stage with them at shows.
Recorded in just a single day, their debut record, "The Moon Hooch Album," gives the listener a taste of what's to come for these guys. They seamlessly blend House, Dubstep, Drum & Bass, and Jazz into style that is uniquely Moon Hooch: Cave Music.
PARIS MONSTER
Beat-driven. Employing heavy elements of funk and soul, paris_monster closes the gaps between synth-pop & garage; between modern detail and old-school grit. Solid earth. Soaring soundscapes. A mass of noise. Volatility. Vocal singularity.
The Deli NYC calls paris_monster "a precise, complex and sophisticated mechanism" with a "a monstrous instrumental technique", delivering a sound that "could be the new face of American roots rock".
In fall of 2017 paris_monster began recording their first full length LP, set to be released in 2018. The album will solidify their dirty, glitchy, lyric-centered, groove-based sound, and will be a milepost in their search for a focused and flexible musical approach. The elements of funk and soul join with lyrical themes of bygone eras in rural settings, characters lost, and mortality confronted. Love achieved, and denied. Americana. Themes in stark contrast to the pounding grooves and electronic mayhem, creating depths and dimensions that could have been otherwise achieved only by dropping a modular synth in the corn fields of central New York or the woods of Connecticut. And maybe that's exactly what happened.
Lesley Keller of Pancakes & Whiskey said, "Each time I see them perform I'm dumbfounded at just how great they are". paris_monster's live show is something to behold. The challenge when seeing them live is getting past the fact that there are only two people creating all that sound. Two people. A drum set. A bass. A keyboard. A eurorack modular synth. One microphone. And all that sound. Beyond this visual impossibility is a careful and deliberate balance of sounds,colors, and textures. Melodies to serve a story. Chaos to destroy preciousness. The Deli NYC observed, "infallible superior forces: as we all know now, 'with great power comes great responsibilities,' and the duo never abuses of it - that's what good musicianship is." paris_monster's full catalogue is available NOW on iTunes. The Deli NYC said of recent release "Ain't No Movin' Me": "…[paris_monster] showcases its prowess for hook writing/crafting a track that could stand without accompaniment as a blues-y, spiritual declaration, but is launched into another realm by its bed of synths and echoing choruses. An inspired take on blues folk that's both hypnotic and engaging."
Event Showings
Click the calendar icon below to add the event to your calendar.
This event has already occured.