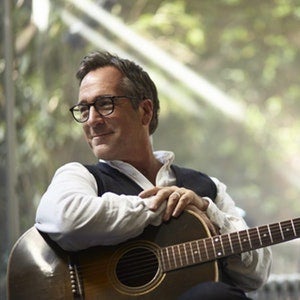 Buy Tickets Now
If you prefer to buy tickets over the phone, please call: 704.372.1000
Richard Shindell
Mar

3

, 2019
•
Evening Muse
Pricing:

$18.65 in advance - All Ages - Valid ID Required ($2 Under 21 Surcharge at Door)

Presented by:
Overview
Originally from New York, now dividing his time between Buenos Aires, Argentina and New York's Hudson Valley, Richard Shindell is a writer whose songs paint pictures, tell stories, juxtapose ideas and images, inhabit characters, vividly evoking entire worlds along the way and expanding our sense of just what it is a song may be. From his first record, Sparrow's Point (1992) to his current release, Careless (September 2016), Shindell has explored the possibilities offered by this most elastic and variable of cultural confections: the song.

The path that led him to songwriting was both circuitous and direct. Taking up the guitar at the age of eight, he spent his formative years learning the instrument - first acoustic, then electric. And he listened: Beatles, Dylan, Joni Mitchell, Motown, Bowie, Hunter-Garcia, King-Goffin, Paul Simon, Bill Monroe, Rogers & Hammerstein. Their songs gave the impression of having always been there, so solid and self-evident were their melodies, hooks, grooves, and lyrics. Listening to WNEW or WLIR in 1970s NY felt like a kind of anamnesis. So it seemed completely out of the question to imagine that a song could be written - by anyone, anywhere, anytime, about absolutely anything. If he sang, it was just to sing along, or harmonise to the hymns in church.

On the other hand, a good song seemed like such a simple little thing. A voice in the back of his head kept whispering that surely it must be possible to write one. He would make his first attempts at it during college, where he studied Philosophy. According to him, these early songs were "abysmal: pointless, self-indulgent drivel. It's a wonder I ever allowed myself to try again."

After college and a nine month stint in a Zen Buddhist community in Upstate New York, he headed to Europe with his guitar, finding something not approaching a livelihood performing in the Paris Metro, where his repertoire consisted of Fahey-tinged fingerpicking, Blakian flatpicking and "endless droning along in open tunings." Evincing an early inclination toward self-imposed commercial exile, he sought out the less-travelled corners of the Metro. "I loved the acoustics in those tunnels, but only when they were empty."

Upon running out of money, and despite being an atheist, he applied to and was accepted by Union Theological Seminary (NY), beginning his studies in 1986. Three years in an M.Div. program did nothing to cure him of his atheism, however it did provide him (thanks to a friendly sexton) with late-night access to the neo-gothic expanses of Union's St. James Chapel, whose celestial acoustics inspired his first "keeper": On a Sea of Fleur de Lis. Ostensibly a paean to the Virgin Mary, the song marked his rupture from the church and the beginning of his creative life. Its underlying themes - immanence and transcendence, human love and divine love, the particular and the general - have continued to resonate through subsequent work, right up to the present. In many ways, his new album Careless, though in no way a concept record, represents a further exploration of those ideas.


Event Showings
Click the calendar icon below to add the event to your calendar.
This event has already occured.