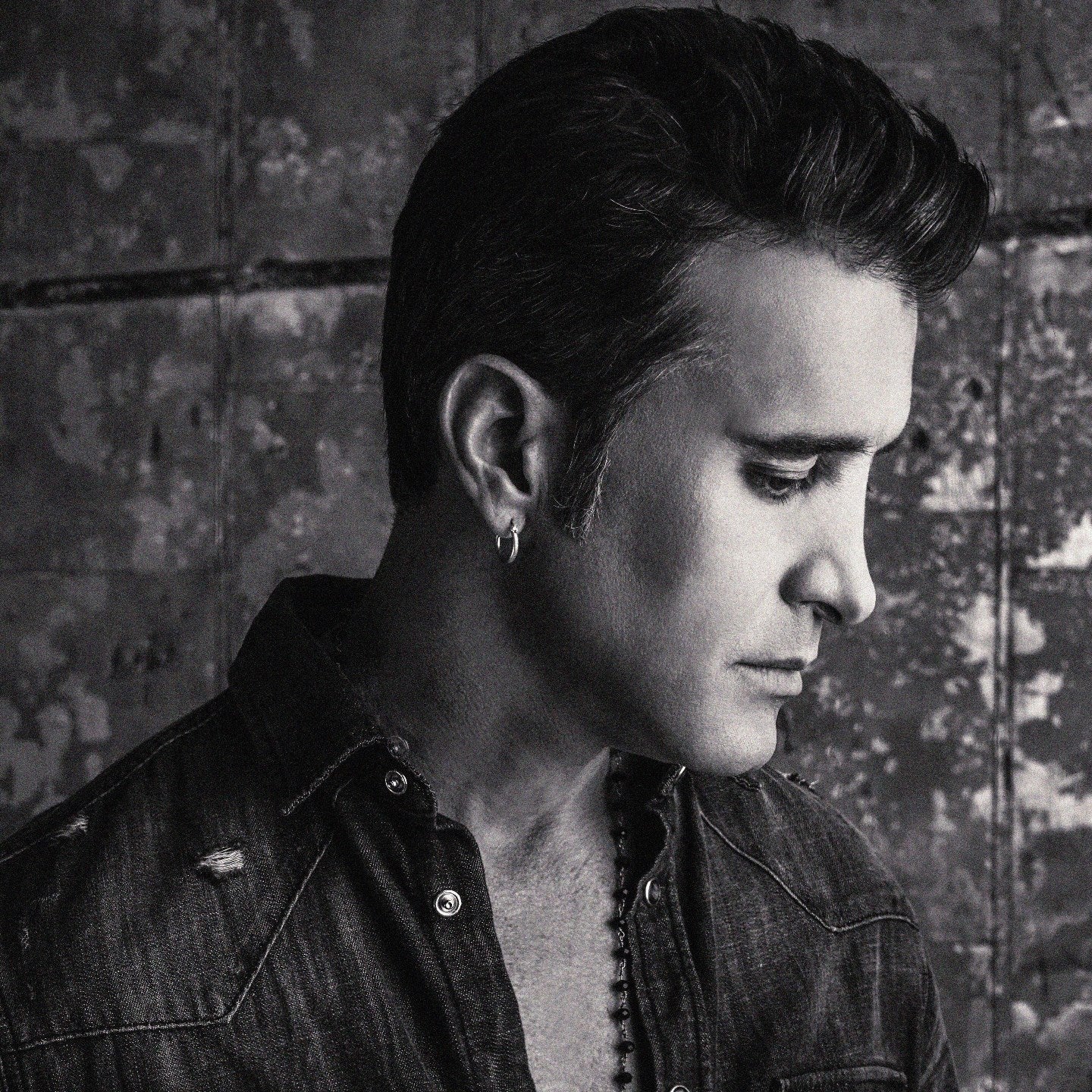 Buy Tickets Now
If you prefer to buy tickets over the phone, please call: 704.372.1000
Scott Stapp of Creed
featuring Messer and Sunflower Dead
Oct

1

, 2019
•
McGlohon Theater
Pricing:

$35 - $45

Presented by:
Overview
Scott Stapp's black and white worldview has shifted after five years of focus and introspection. The Grammy-winning frontman and songwriter is now set to return with his 3rd solo album to explore THE SPACE BETWEEN THE SHADOWS, set for July 2019 release on Napalm Records.
"When you're looking dead-on down a dark tunnel, everything turns to shadow. But when you start to take one day at a time, you begin to see the space between the shadows. At that point, you begin to see the light and the color. The world begins to takes shape in a whole new way."
The Space Between the Shadows is Scott's manifesto of lessons learned in the six years since his last release, yet listeners will find their own solace, hear their own frustrations, feel hope, revelations, victories and losses. The album's first single, "Purpose For Pain," is an apt opener with a universal message of finding meaning during dark days.
"Purpose for Pain is about seeking a higher meaning, a spiritual mentality when dealing with life's painful moments. Everyone goes through unexplainable, dark times and that pain is real. If we can just hold on to hope during the most difficult situations, believing there is a purpose waiting for us on the other side, we can find meaning and clarity to keep fighting."
Throughout the early 2000's, Scott Stapp dominated rock radio with non-stop hits from his mega-band, Creed. At the same time, his personal demons from a traumatic past, combined with depression and addiction, turned every musician's dream come true into a personal nightmare that played out publicly. The headlines became a blessing in disguise when music industry organization, MusiCares reached out in 2014 with the right message at the right time. The continued, unconditional love of his wife, family, and other artists, along with MusiCares' assistance and resources allowed the rocker to fight and overcome for five years and counting.
"Just like with music, relationships, or any kind of personal growth, there are failures before there's success," says Scott. "The failures were devastating but every day you renew your commitments. It was also instrumental to me to learn that it's an illness, not a weakness. The shift in conversation on these topics has also been a blessing in the public eye where it's less 'what a rock star cliché' and more 'keep fighting, I've been there too.' It just shows you that everyone is fighting some sort of fight."
Scott Stapp's fighting spirit is well documented – he fled home as a teen, supported himself, and formed a band that reached the heights of musical success. Creed burst into popular consciousness in 1997 with MY OWN PRISON, followed by HUMAN CLAY (1999), WEATHERED (2002), and FULL CIRCLE (2009). The band became a chart-topping phenomenon that sold over 50 million albums worldwide, broke airplay records, sold out arenas, and earned a Grammy Award for "With Arms Wide Open."
As Rolling Stone wrote, Stapp is "a singer with an enormous emotional range and a composer of startling originality." As a solo artist, he released two albums, PROOF OF LIFE (2013), which featured his first solo Billboard #1 with "Slow Suicide," and THE GREAT DIVIDE (2005) while battling issues that threatened his health and put his relationships in jeopardy.
As recovery reshaped his perspective, Scott and his wife of thirteen years, Jaclyn, moved with their three children to a community outside Nashville, TN. Since the move, Scott not only found a haven for his family, he's found a community that nurtures creativity and is renowned for turning sad stories into amazing music.
It was there that THE SPACE BETWEEN THE SHADOWS was written and recorded with producers Marti Frederiksen and Scott Stevens. The sessions at Frederiksen's Sienna Studio took shape in a natural, organic way. Writing and jamming together was more than collaborative – it was a challenge amongst the musicians to bring their best.
"In working with Scott, we all got a chance to do some story-telling and get to the heart of the man he has become," said Frederiksen. "Through all the ups and downs, Scott has come out strong and I'm so proud of all the work we put in to make it right."
"This was an amazing journey," added Stevens. "Working alongside Scott and Marti brought out the best in us all. We hit on every emotion and came out better friends because it."
As a result, the sonic footprint of the album is pristine and wide-ranging. It opens with the propulsive hard-rock blast of "World I Used to Know," Scott's state-of-the-union address about these treacherous times. The hard-hitting first single, "Purpose for Pain," and the brooding, cathartic croon of "Ready to Love," masterfully show how one of the most distinctive voices in rock is evolving. In "Name," there is an unflinching confrontation, whereas "Heaven In Me" is blues-soaked. "Survivor" sounds off with blasts of metallic rock, while "Face of the Sun" looks boldly into the light. In a particularly poignant moment for a musician that could have lost it all, two of Scott's children are the gospel-style "choir" on "Wake Up Call," which shares both doubts and convictions.
"Gone Too Soon," was inspired in part by the losses of Linkin Park's Chester Bennington and Soundgarden's Chris Cornell.
"Those deaths hit me hard," says Stapp. "First and foremost, we lost those guys way too soon and it's heartbreaking. For me, a lot resurfaced…the kinds of questions I was asking myself twenty years ago at the height of Creed's success. Things like 'Why do I feel this way? What's wrong with me?' Depression is an illness that doesn't discriminate."
As someone who has received the help of others in overcoming his own dark shadows, Scott Stapp pays it forward through his own With Arms Wide Open Foundation, which helps military vets and their families with issues of drug addiction, PTSD-triggered mental health issues and suicide prevention. His efforts were applauded in 2017 when the Florida Association of Broadcasters gave him the Florida Service Award and in 2018 he was inducted into the Florida Music Hall of Fame.
MESSER
MESSER means "knife" in German, and the Dallas, Texas band cut a memorable swath through the Rock world in 2018, starting with their debut single "Make This Life" and followed by a second, "Save Myself". Both songs reached the top 20 Billboard 'Main Stream Rock' charts.

The band's cutting edge modern rock sound was born through serendipitous connections in Deep Ellum's thriving music scene, a Dallas area that has given rise to iconic bands like Pantera, Drowning Pool, Tripping Daisy, King's X and Hellyeah.

Dereak knew he wanted to pursue singing as a career while in High School in Iowa and started honing his chops with local bands. After high school he moved to Dallas to pursue his music career professionally. His first contact was with Dallas native Javier, who was making a name for himself playing in the bands Mudflap and Pimpadelic. They met and bonded at a show, soon becoming the genesis of Messer.

While looking for a place to get his hair cut, Dereak walked into Maddox's Hair salon on a whim. The two struck up a conversation about music and another instant connection was made.

Kenny was traveling from his home in Canada to an audition in Phoenix when his car broke down in Dallas. He ended up staying in town and found success playing with the band Strangleweed. They caught the attention of the members of Messer, and Kenny became part of the family.

Donnie was playing in various Dallas bands and gaining attention as an award-winning Tattoo artist. While getting inked, Maddox would play Donnie tracks the band was working on, and Donnie would play music he was recording at his home studio. As Messer continued to develop as a band, they knew they wanted to add an additional guitar player, and they all agreed that Donnie was a perfect fit, and the lineup for Messer was solidified.

The band grew their fan base locally, and began to branch out regionally and nationally, opening for bands such as Slash and Myles Kennedy, Red, Gemini Syndrome, Royal Bliss, Joyous Wolf, Buckcherry, Sick Puppies, Candlebox, Drowning Pool, Local H, Metallica, and Avenged Sevenfold. It was on one of these tours that the band caught the attention of Los Angeles based writer/producer, Chad Gendason. The band felt an immediate camaraderie with Chad and a lasting bond was made.

Messer started writing with Chad, and their first collaboration became "Simple Man". Fan favorite "Whiskey" soon followed and the songs started to flow into what would eventually become their self-titled debut album, which was released on 4/20/18 by MaddPants Records. The album was mixed by Ben Grosse (Marilyn Manson, Breaking Benjamin, Disturbed) and mastered by Tom Baker (Papa Roach, David Bowie, Motley Crue).

The group's desire for creative expression and to touch as many lives as possible is what drives them forward. MESSER is a band that is building a brand of new rock that blurs the line between nostalgia and modern art, leaving the listener with a sound that is not only familiar but also NEW and ADDICTIVE.
Sunflower Dead
Southern California based Sunflower Dead have been steadily growing since their inception in 2012, releasing 3 albums and constantly touring - opening for Korn, In This Moment, Avatar, and Hellyeah, among others. They've been building consistently at Active Rock radio, with their latest single "Victim" peaking at #36 on both the Billboard Mainstream Rock and Mediabase Active Rock charts in February of 2019, their highest charting single to date. They are continuing that growth and momentum with the release of follow-up single, "Turn Away" on June 21st on David Ellefson's EMP Label Group.

"Turn Away" has a strong anti-suicide theme, says frontman Michael Del Pizzo: "Isn't it funny how a song with an overtly anti-suicide theme is one that we attempted to self-sabotage multiple times but couldn't finish the job? "Turn Away" was coming to fruition, no matter how many times we tried to toss it aside. It just seemed to have a life of its own and is now what we consider to be the most important track of our career".

That career has bloomed over the course of the last 7 years, beginning with the release of their self-titled debut album in 2012 through their own Bloody Bats Records imprint, with production by Christian Olde Wolbers (Fear Factory, Powerflo). The album received positive press & numerous accolades, including being named Revolver Magazine's "Album of the Week" through independent music fan voting. The band spent the next 2 years on the road promoting the LP, including tours with In This Moment, All That Remains, Hellyeah, Nonpoint, Powerman 5000, Hed (PE), Ill Nino, Soil, Smile Empty Soul and Hurt. The debut album moved over 6,000 units and helped establish a loyal fanbase dubbed 'The Evil Seeds.'

Touring and experiencing what worked in a live setting helped mature the band's songwriting skills. They brought that experience into the studio while recording their 2nd full-length LP, "It's Time to Get Weird" with producer Dave Fortman (Evanescence, Slipknot) and Mikey Doling (Snot). The album showcased a more polished sound while incorporating a more playful side that live audiences were just beginning to get a taste of. The 'Weird' album was a step forward on multiple fronts - from the production team, to a slicker stage look and photos with famed rock photographer Neil Zlozower, and guest vocals on the album's title track by Korn's Jonathan Davis. Lead single, "Dance with Death" was the band's first foray into Active Rock radio, and reached #52 on the Mediabase Active Rock charts just as the album was released on October 30, 2015 independently, again through their own Bloody Bat Records. The title cut "It's Time to Get Weird (featuring Korn's Jonathan Davis)," was released in early 2016, becoming the band's first Top 40 hit on the Mediabase Active Rock chart. With the success of both singles, Sunflower Dead returned to the road supporting the release throughout 2016 and 2017. The band toured with Avatar, Hellyeah, both legs of In This Moment's 'Hellpop' tour and direct support on two runs with Mushroomhead.

With the addition of Christian Olde Wolbers (Fear Factory, Poweflo) on bass and Brian "Brett" Weir (Downplay, Starset) on drums, the band returned to the studio with Dave Fortman and recorded their third album "C O M A", which they released through David Ellefson's (Megadeth) EMP Label Group on Oct. 19th, 2018. As they launch 2nd single "Turn Away", plans are in the works for new tour dates to begin in late summer and continue through the rest of 2019 into 2020.
Event Showings
Click the calendar icon below to add the event to your calendar.
This event has already occured.