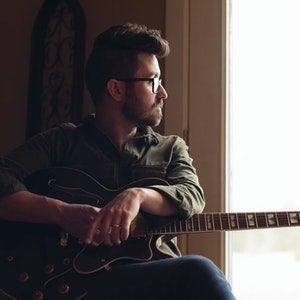 Buy Tickets Now
If you prefer to buy tickets over the phone, please call: 704.372.1000
Sean McConnell
Mar

8

, 2019
•
Evening Muse
Pricing:

$11.19 in advance - All Ages (Valid ID Required) - $2 Under 21 Surcharge at Door

Presented by:
Overview
"From a very young age, I just knew that I was gonna spend my life making music," Sean McConnell states. "I never really questioned it, so I just forged ahead and didn't let anything stop me."

Although his self-titled new Rounder album will serve as his introduction to many listeners, the personable young artist is actually a seasoned, distinctive songwriter and an experienced performer with a quartet of D.I.Y. indie releases to his credit. Having built a substantial grass-roots fan base through tireless touring and old-fashioned hard work, McConnell is primed for a mainstream breakthrough.
Sean McConnell demonstrates exactly why McConnell has already won such a devoted audience. He writes vivid, forthright, effortlessly catchy songs whose incisive melodic craft is matched by their resonant emotional insight. Such instantly memorable tunes as "Holy Days," "Beautiful Rose," "Bottom of the Sea" and "Best We've Ever Been" are both catchy and personally charged, conveying an unmistakable sense of personal experience while exploring universal truths.

"This record's a bit of a step for me," McConnell asserts. "It's a real storyteller record, and it's pretty autobiographical. I'm learning how to be more honest and understated in my writing, and I wanted to match that sonically and vocally. When I look at this collection of songs, I see a lot of nostalgia, and looking back on sacred moments. I'm kind of nostalgic and reflective by nature."

McConnell recorded the album in his adopted hometown of Nashville with producers Jason Lehning and Ian Fitchuk, who also contributed keyboards and drums, respectively. The recording took place prior to McConnell signing with Rounder, with the artist financing the sessions himself.

"This project started," he explains, "when I went to a cabin by myself for a week, with the intention of writing some songs. In that week, I wrote about half of the songs on the record, and I could see the thread of what this record was gonna be. That was exciting for me, because it normally takes me a year to find an album's worth of songs that belong together. The whole recording process was really fun and liberating, and the energy in the studio was really positive."

Songwriting and music-making have been a part of Sean McConnell's life for as long as he can remember. "My mom was a singer and my dad was a guitar player and songwriter," he notes. "They'd play in coffeehouses and I'd go along and watch them perform, and seeing that lifestyle showed me that music was an option. And seeing my dad painstakingly writing songs had a huge influence on me, and gave me license to feel like I could enter into that world."
Event Showings
Click the calendar icon below to add the event to your calendar.
This event has already occured.