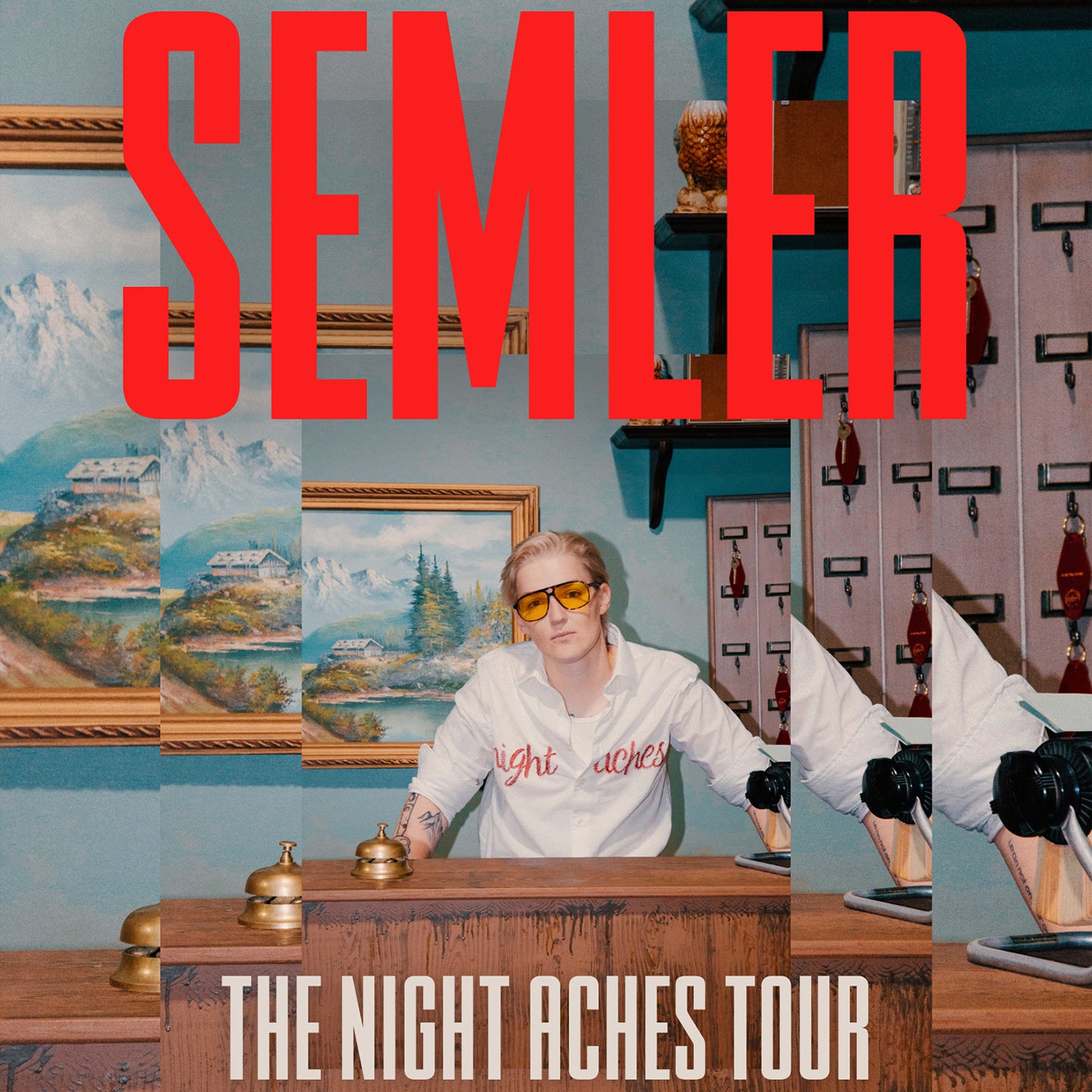 Buy Tickets Now
If you prefer to buy tickets over the phone, please call: 704.372.1000
Semler
The Night Aches Tour
Oct

14

, 2023
•
Stage Door Theater
Tickets

Pricing will increase to $22 at the door.

Pricing:

Starting at $20

Presented by:
Overview
Semler (Grace Baldridge, all pronouns), a queer singer-songwriter and content creator, has just announced their latest offering, Stages of a Breakdown out April 13th, 2022. The 5-song EP chronicles the saga of emotion following the demise of a pivotal relationship. This is not the first time Semler has rustled feathers through their strikingly honest and heartfelt music. Their February 2021 EP Preacher's Kid, recorded independently and reaching over a million streams in the first few months, broke barriers when it rocketed to the #1 spot on the iTunes Christian music charts—making Semler the first openly queer artist to hold that position. In October 2021, Semler repeated the feat again rising to #1 – with their EP Late Bloomer. It racked up more than 250k Spotify streams in its first week, with double that on Apple Music.
Semler's bookends of Preacher's Kid and Late Bloomer found humor, hurt, and healing at the intersection of queerness and faith and ignited grassroots support for the artist who began booking shows around the US – both headlining and sharing stages with Katie Pruitt and Relient K. Semler takes a leap of faith in questioning aspects of Christian culture and Christian responses to the LGBTQIA+ community through satire, love, and earnest feelings of hurt. Semler's steady growth and candid songs & content have both touched a nerve and united a community, not to mention earned the attention of hundreds of thousands of listeners eagerly awaiting their next project.
Stages of a Breakdown continues this momentum through a hard-hitting, brutally honest narrative of an EP. Over a two-week period in December 2021, Semler's oldest friendship devolved into a total collapse because of anti-queer religious sentiment. Through the accusations, late-night text messages, and heartbreak, Semler wrote Stages… each song capturing a piece of what Semler felt during those two weeks.
The first track "You're Not My Friend," released as a single with accompanying music video on April 1, 2022, is cathartic, tongue-in-cheek storytelling and sets the stage for the narrative to unfold. Next, "Don't Tell Anyone" is a sultry, indie-pop bop written from Semler's ex-friend's perspective. "Twenties" then provides Semler's response to that judgment and loss of love. The final tracks, "Raise Up" and "Outro," narrate a resolution to the pain and find Semler once again searching for divinity amidst chaos.
Opener: Gabrielle Grace
Event Showings
Click the calendar icon below to add the event to your calendar.