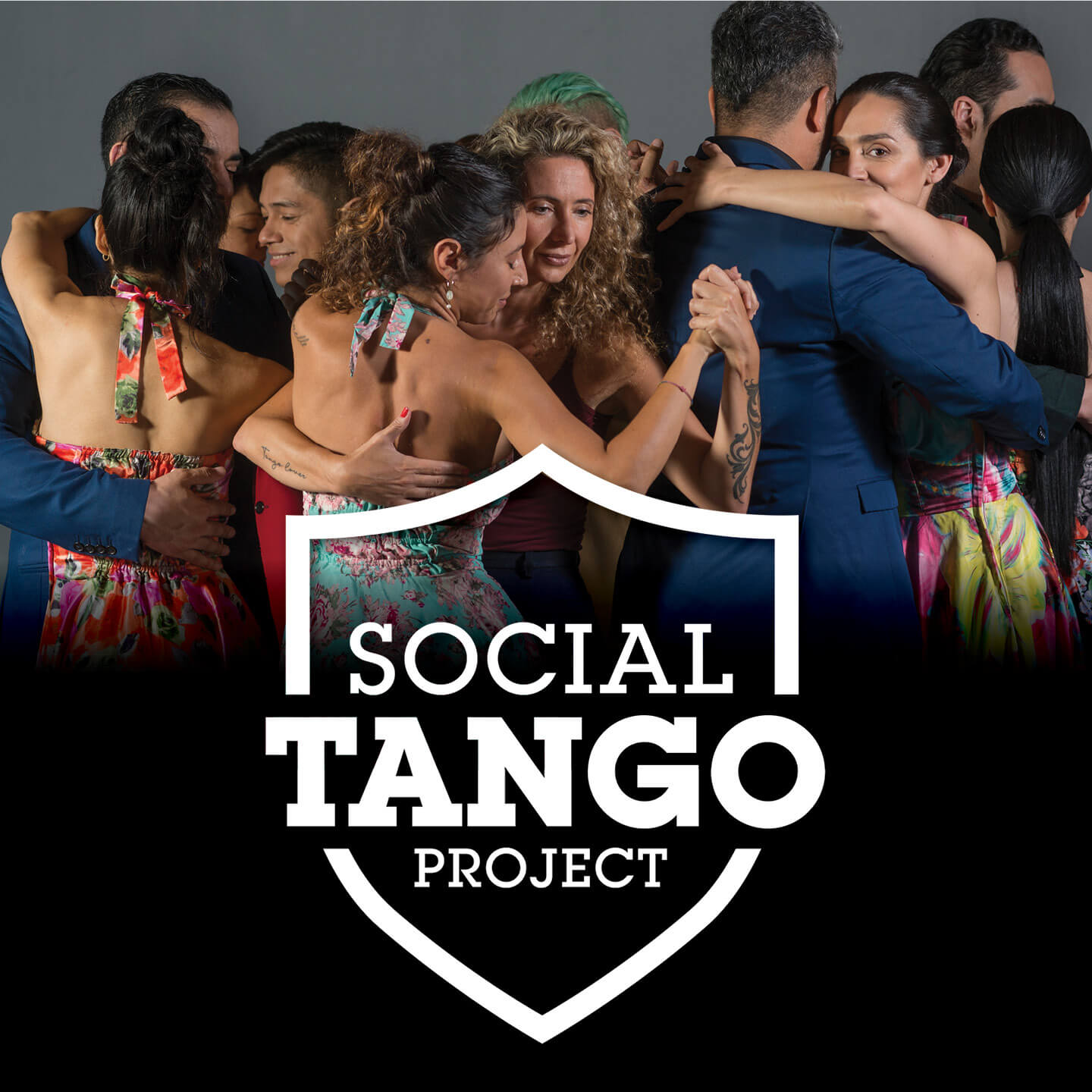 Buy Tickets Now
If you prefer to buy tickets over the phone, please call: 704.372.1000
Social Tango Project
Apr

28 - 30

, 2023
•
Booth Playhouse
Pricing:

Prices begin at $40.00

Presented by:
Overview
Social Tango Project merges live performance with interactive cultural experiences including tango classes, lectures, food and more! Experience Booth Playhouse as it is transformed into a "Milonga"-styled Tango social club, and customize your experience through a variety of ticket packages and special events. Participate as often as you wish!
Witness stunning professional and local dancers perform curated works incorporating physical storytelling, original live music, film and photography.
Stay for the immersive Milonga and journey inside Tango culture with dancers and members of the broader community.
Learn and deepen your perspective through classes, lectures and more!
Evening performances will be paired with a post-show Milonga where patrons will discover the magic of improvised connection between tango partners, and be inside the action.
Social Tango Project's mission is to celebrate Tango, share the value of the art form with the community, and inspire audiences to connect and express themselves through the art of Tango social dance.
ARTISTIC DIRECTOR & CHOREOGRAPHER
AGUSTINA VIDELA
Vilela has offered workshops teaching tango in Argentina, Europe, Canada and Russia. She has participated in many festivals including: IV Tango Summit (Portugal), Hannover Tango Festival (Germany), L'été du Tango (France), Tango Camp Festival (Sweden), Festival Noches Blancas (Russia), Florence Tango Festival (Italy), Festival Noches Milongueras (Russia).
ASSISTANT DIRECTOR
LUCIA OHYAMA
Ohyama graduated from the Municipal School of Dance. She toured internationally with companies such as Dramatic tango, Cia Tempotango, Señor Tango, Julio Iglesias World Tour, Madero tango, Tango Secreto, Encuentro de tango, and Compañía Mora Godoy.
She was selected to be part of the E.N.T.A program, a cycle of tango dance improvement that covered social, popular, choreographic and scenic aspects of tango, improving herself with great milongueros such as Los Arquimbau, Milena Plebs, Julio Balmaceda, El Flaco Dany, Olga Bessio, Carlos Copello, Raúl Bravo, among others.
DANCERS
EMMANUEL CASAL
Casal was named World Champion of Tango Escenario 2021, runner-up 2016, and third place 2018 at the International Tango Festival of Buenos Aires with his partner Yanina Muzyka. He has been a member of numerous tango companies. Currently, Casal teaches and participates in tango festivals in Europe, Asia and Latin America.
YANINA MUZYKA
Muzyka was named World Champion of Tango Escenario 2021, runner-up 2016, and third place 2018 at the International Tango Festival of Buenos Aires, with his partner Emmanuel Casal. She has been a member of Tango Desire Company, Marcos Ayala Company, Relatos de Inmigrantes Tango, Tango Oasis and Chantecler to name a few. Yanina is slated to teach at numerous festivals in Argentina, Europe, Asia, USA and Latin America.
LILIANA CHENLO
Chenlo has participated in tango festivals as a performer and teacher in Argentina, China, Hong Kong, Brazil, Uruguay, Chile and the United States. She was a semi-finalist in the Tango World Cup as the first queer tango couple in the history of the competition. In 2008, she founded her own tango company in Buenos Aires, "Open Tango." Chenlo is a frequest guest artist at Queer Tango Festivals around the world.
ROBERTO ZUCCARINO
Zuccarino has performed with "Morocha y Pasional", "Fever Tango", "Opus Tango", "Tango Emoción", among others. He was assistant to the renowned dancer Juan Carlos Copes.
Director and choreographer of the company "Tango+Tango", performed at festivals in Berlin, Australia and Tarbes. He is the organizer of the renowned "Argentina Tango Salón Festival" and "Mucho Tango Festival."
JOSEFINA STELLATO
Stallato studied at DNI Tango and became a member of its company as well as University of Tango company. She has participated in Festival Cambalache, Festival-Mundial de Tango and with the orchestra of Mariano Mores at Luna Park. Stellano has taught in milongas and schools in France, England and Poland, and in the White Tango Festival in St. Petersburg. Josefina is choreographer of the play "Remueve la piel suspira."
LUCIA ASPIROZ
Aspiroz studied Tango and Folklore at the National University of the Arts. She was a member of international dance companies touring Korea, China, Italy, Chile, Sweden, Finland, Qatar and Antarctica Argentina. She is currently choreographer and director of "Aurea, Compañía de tango", and teaching at the National University of the Arts in the Tango department as assistant director of the company.
MARCELA VESPASIANO
Vespasiano raduated from the National University of the Arts as a performer and choreographer. In 2004 she received the title of Tango World Champion at the Tango Festival Buenos Aires, representing Argentina in festivals and summits. She performed and toured with companies such as Tanguera, Chantecler Tango, Tangox2, Tango Pasión and Arrabal.
SEBASTIÁN FERNÁNDEZ
Fernandez tours internationally as a perfromer in Italy, France, Switzerland, Germany, Belgium, Greece, Spain, Japan, Korea and Pakistan. His current work includes "Sensaciones de Tango", "Mansión Tango" and "Casablanca del alma mía", "Tango Dynasty" of Vanesa Villalba and Facundo Piñero and choreographic assistant of the company "El Cxuce."
BRUNO MAYO
Mayo was a member of Metropolitan Milonga Champion in the City of Buenos Aires, and Tango Company of the Universidad Nacional de las Artes. He has been a guest teacher at Laboratorio Baires in Torino, Italy and at the Tiempo Iberoamericano Tango School in Fukuoka, Japan.
CINTHIA DIAZ
Diaz graduated from the National University of the Arts. She participated as a guest teacher in festivals in Uruguay, Italy, France, Austria, Greece and Japan. Since 2018 she directs the Primavera Project, a women lead tango, dance, and theater company.
IARA DUARTE
Duarte graduated from the National School of Dance of the City of Buenos Aires. Together with Jesús Paez they obtained the 5th place in the metropolitan championship of the city of Buenos Aires and were 4 times finalists in the world championship of tango salon. Currently, she and her partner travel together internationally participating in exhibitions and offering tango classes at festivals in Europe, Asia and Africa.
JESUS PAEZ
Paez has been a perfromers in various productions including El Querandi, Tango Porteño, Mora Godoy Tango Company, Complejo Tango, El Tortoni, Señor Tango and Michelangelo. He has participated in festivals in Europe, Asia and Latin America and has also been a jury member and choreographer.
Event Showings
Click the calendar icon below to add the event to your calendar.
Links & Resources
CarolinaTix.org is not responsible for any information, links, buttons, or pricing on external websites.