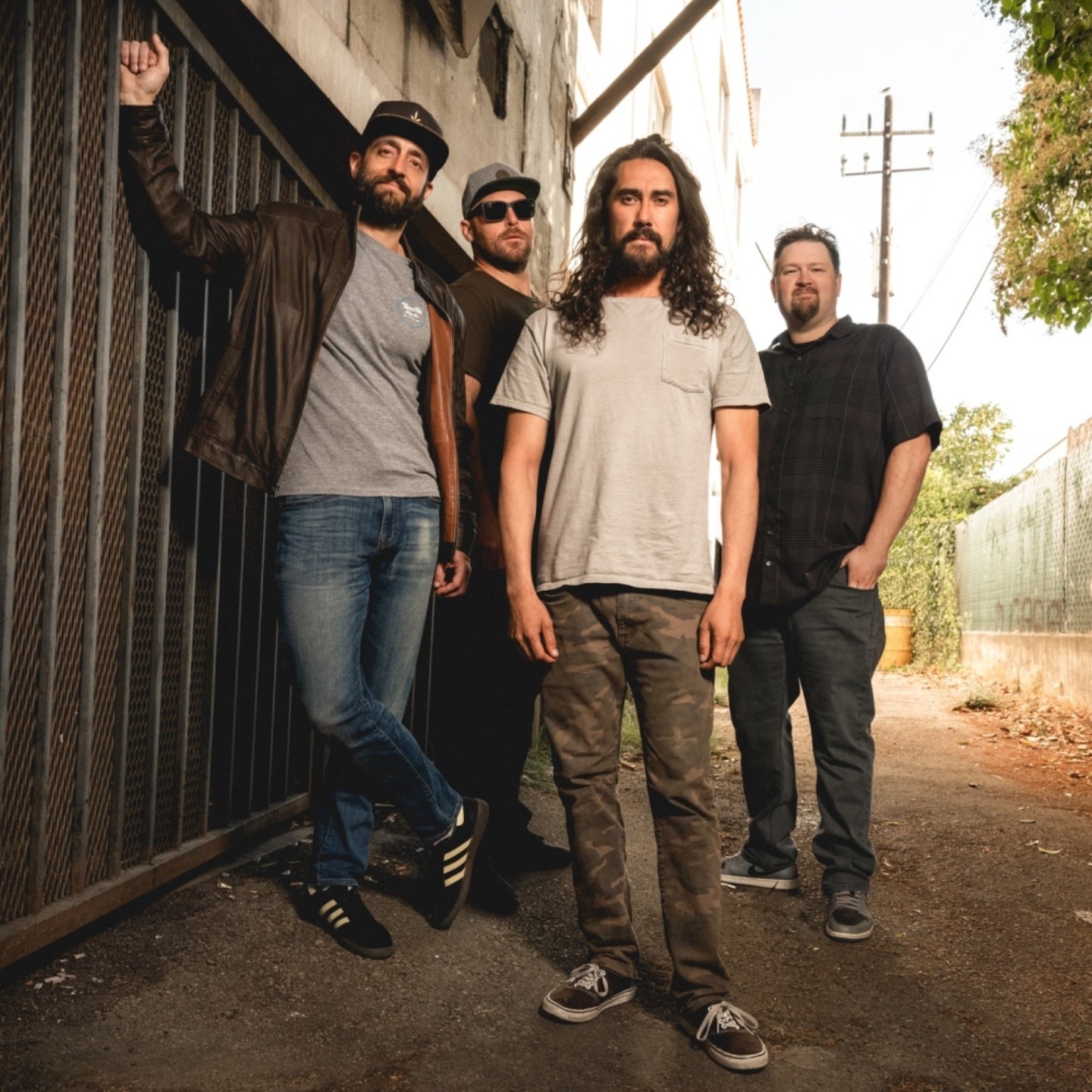 Buy Tickets Now
If you prefer to buy tickets over the phone, please call: 704.372.1000
The Expendables - Winter Blackout Tour
Sep

29

, 2020
•
Neighborhood Theatre
Pricing:

$20 in advance - $3 Under 21 Surcharge at Door - Valid ID Required for entry (under 18 permitted with parent)

Presented by:
Overview
THE EXPENDABLES
The Expendables enjoyed a laid-back lifestyle growing up in Santa Cruz, CA; surfing, skating, partying, and playing music were commonplace. Since 1997, The Expendables have staked their claim in the California surf/rock genre by headlining venues from coast to coast. Blending Reggae, Punk Rock, and 80s style dueling guitar solos, The Expendables have made heads turn and floors shake for years.
The band consists of four longtime friends: Geoff Weers (Guitar and Vocals), Adam Patterson (Drums and Vocals), Raul Bianchi (Lead Guitar) and Ryan DeMars (Bass). The first seven years of their career was fueled with three full-length, completely independent releases. No Time To Worry (2000), Open Container (2001), and Gettin' Filthy (2004), would bring in a combined total of over 40,000 units sold with no physical distribution and no record label.
While touring and supporting their album, Gettin' Filthy, The Expendables would share the stage with Slightly Stoopid and catch the attention of founders and front men Kyle McDonald and Miles Doughty. In 2007 Slightly Stoopid formed their own independent label, Stoopid Records, and signed The Expendables for the label's first non-Stoopid release, which was The Expendables self-titled. Released in September 2007, the album would be accepted as an instant classic by fans and received rave reviews from critics.
The band continued supporting the album with hundreds of shows over the next two years, gaining fans around the world, and respect from the bands that influenced them. Early 2009 The Expendables toured relentlessly. Within a few short months, they hit the road with NOFX, Less Than Jake, Pennywise, and Pepper. In case that was not enough, The Expendables were honored to join 311 on their Summer Unity amphitheater tour, rocking huge stages, and opening new doors for the band.
The boys decided idle time was not an option after the conclusion of their tour with 311, so they went straight in to the studio to begin recording their next album, Prove It. Paul Leary (producer of Sublime, Slightly Stoopid, Pepper, Supersuckers, as well as guitar player for Butthole Surfers) and El Hefe (guitar player of NoFX) would split producing duties at Big Fish studios in Encinitas, California.
Prove It was released May 11th 2010 debuting at #158 on the Billboard Top 200, #30 on Billboard's Independent charts, and #4 on Billboard's Heatseekers! The album also pushed to #15 on iTunes Top 200 and #5 on iTunes Alternative Charts, jumping The Expendables to a new level in their career. The band's new release would include guest performances by C-Money, OG, and Dela of Slightly Stoopid throughout the album. Jumping into the mix as well would be long time friend G. Love on the ballad "Wells".
To support the release of Prove It, The Expendables continued their tenacious touring schedule with their popular yearly Winter Blackout Tour, a headlining Spring Tour, a slot supporting Slightly Stoopid and Steel Pulse on this summers, Cauzin' Vapors tour and will be in Europe with The Mad Caddies during the fall. The band will close out the year with a national headlining run that will be sure to keep The Expendables strong hype building.
Thirteen years later, five albums down and countless miles covered The Expendables show no signs of slowing down.
BUMPIN UGLIES
Bumpin Uglies spawned from an Annapolis, MD scene awash in musical history over a decade ago. They are rooted in East Coast ska, punk, and reggae, making their mark up and down the Eastern Seaboard. In the past ten years, Bumpin Uglies have worked to carve out their path by relentlessly touring, and releasing one album after another. With each release came more focus, more creativity and more desire to always experiment and try new things with their music. The band is psyched for their latest EP, Buzz, which released on March 22 via Ineffable Music Group based in Oakland, CA. Ineffable is a name synonymous with the likes of Collie Buddz, Stick Figure, The Movement, and many other prominent artists.
Their last album, Beast From The East, is proof positive that Brandon, Wolfie, Chad and T.J. have meshed into a dynamic quartet as the album topped reggae charts, drawing interest from Billboard's editorial team for their debut in the pole position. With fellow Maryland rocker Howi Spangler of Ballyhoo! working on the production, the alchemy was right for their breakthrough release, so naturally they are keeping that intact with their current album, Buzz, while continuing the trend of evolving their sound, always experimenting in bold ways that keeps everything fresh from beginning to end.
Their climb hasn't always been easy and as Bumpin Uglies have grinded their way to their current place in the music scene, they've shown that hard work pays off and by putting your heart and soul into it and by taking risks, you can achieve great things. It's why they've springboarded from The Whiskey in Annapolis (RIP) to slots at major festivals like Firefly, Peachfest, and Reggae Rise Up, and are selling out several markets around the nation. Bumpin Uglies are also proud to have announced their own Headlining Festival, Weekend at Wolfie's, set for June 13-15, 2019 in Bedford, PA.
As a band they are clearly intent on doing things their own way, it's how it's always been done. This philosophy has grown Bumpin Uglies into a prolific music-making beast, has devoted fans tattooing Brandon Hardesty's poignant lyrics on their bodies and has them growing into a nationally recognized touring headliner. Bumpin Uglies is on fire with no end in site.
ARTIKAL SOUND SYSTEM
Artikal Sound System is a reggae band from Delray Beach, Florida. Blending roots and modern sounds under smooth female vocals, they put their efforts towards bringing love, good vibes and a dancing mood wherever they go.
The band features Logan Rex, Fabian Acuña, Chris Montague, Adam Kampf, and Chris Cope.
Over the years, Artikal Sound System has united American, Jamaican & Hispanic Reggae culture. Performing nationally and internationally, their collaborations with some of the most influential musicians and artists in the reggae scene have included: The Abbysinians; Apple Gabriel of Israel Vibration; and Biggz General, a descendant of Bob Marley himself. The band has charted #2 on the Billboard Reggae Charts multiple times and has had the honor of sharing the stage with Pepper, Dirty Heads, The Wailers, Steel Pulse, Yellowman, Less Than Jake, The Aggrolites, Jesse Royal, Josh Heinrichs and Skillinjah.
Event Showings
Click the calendar icon below to add the event to your calendar.