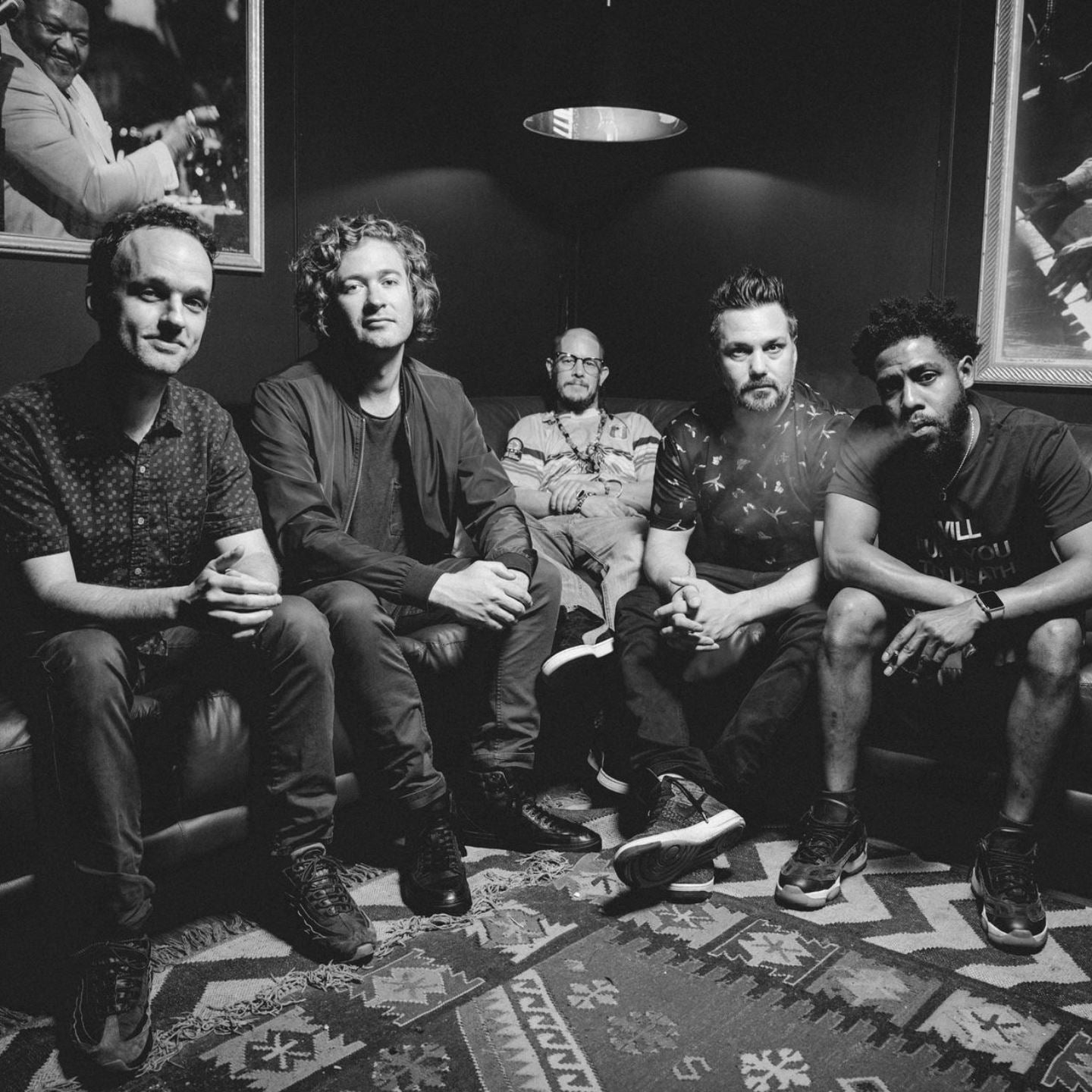 Buy Tickets Now
If you prefer to buy tickets over the phone, please call: 704.372.1000
Toubab Krewe w/Maj Deeka
Dec

27

, 2019
•
Neighborhood Theatre
Pricing:

$14 in advance - $3 Under 21 Surcharge at Door - 18+ Valid ID Required for entry

Presented by:
Overview
TOUBAB KREWE
"a futuristic, psychedelic, neo-griot frenzy." - Village Voice
"a new standard for fusions of rock n' roll and West African music." - Afropop Worldwide
"Their music avoids cliché with authentic extrapolations of traditional Manding beats, percussion, and jam-band flare." - The New Yorker
Some music cannot be found on a map or within iTunes categories. Some music is so original it seems snatched from the great, invisible substrata that runs below all human activity, a sound aching to be born without a flag or fixed allegiance – free, questing, overflowing with immediate, tangible life. This is the music of Toubab Krewe, the vibrant Asheville, NC-based instrumental powerhouse that creates a sonic Pangaea that lustily swirls together rock, African traditions, jam sensibilities, international folk strains and more. While nearly impossible to put into any box, it takes only a few moments to realize in a very palpable way that one is face-to-face with a true original who recognizes no borders in a march towards a muscular, original, globally switched-on sound.
Formed in 2005, Toubab Krewe has tenaciously honed their craft through relentless touring and a fierce dedication to carving out something they can truly call their own. The fruits of this hard work can be heard on their latest release, STYLO, (March 2nd, 2018). What Justin Perkins (kora, kamelngoni, guitar, percussion), Terrence Houston (drumset), Drew Heller (guitar, organ), Justin Kimmel (bass, keys), and Luke Quaranta (djembe, dunun, sangban, kenkeni, kryn, karenye) have wrought on STYLO reflects the many miles and musical journeys that have transpired since their last studio album, TK2.
This is a band that actively draws inspiration from whatever source floats into their purview, something they've exhibited in their decade and a half of heavy gigging, including regular appearances at major U.S. festivals like Bonnaroo, High Sierra, Electric Forest, Wakarusa, Hulaween, and abroad at such legendary gatherings as the Festival In The Desert in Essakane, Mali, Shanghai World Music Festival, and Jam Cruise. Whether on their own or collaborating with luminaries like the Last Poets' Umar Bin Hassan, Uncle Earl's Rayna Gellert, or Weedie Braimah, Toubab Krewe has already earned the attention and respect of a broad musical community.
Toubab carries echoes of African greats like Ali Farka Toure, Orchestra Baobab and Salif Keita, no doubt picked up during the group's travels to study and live in Guinea, Ivory Coast and Mali. But what truly differentiates Toubab Krewe from other Statesiders inspired by African music is how they innovate on what they've learned instead of simply recreating tradition. Toubab Krewe carves out a new trail honoring the African originators they admire by making something alive and contemporary.
"...expertly meshed surf guitar with Malian rhythmic patterns, a Dick Dale moves-to-Timbuktu experiment in Afro-California fusion." - Boston Herald
"Toubab Krewe has such a visceral, ear-yanking quality that in the band's capable hands you just might find your definitions of what is/is not rock n' roll and worldbeat being completely rewritten. This is the sound of liberation." - Blurt
"one of the most innovative voices in music today." - Honest Tune
MAJ DEEKA
Four of Raleigh's most versed musicians formed Maj Deeka in early 2018 when Evan Bost asked his good friend and musical mentor Andy Blair to join the rhythm section of Matt Kirk and Ryan Masecar for a dynamic jam that traversed musical styles and emotions seamlessly. The group proved to be a natural fit, and a high-octane quartet was born.
Maj Deeka exhibits all the qualities needed in a prolific jam band: a collective ear for interesting harmony and melody, a rock-solid groove, chops on hand when the music calls for notes, and the time-earned sensibility of knowing how to take a piece of music and make it bigger than the sum of its parts.
Having recently celebrated their 1 year bandiversary, Maj Deeka has been on a 75° trajectory since the band's inception, seemingly reaching new milestones with every show. At a late 2018 performance supporting national touring act Ghost Light, the band debuted original material with hair raising three-part vocal harmonies, contemplative lyrics, dense composition, and lightning hot improvisation. Several months later while supporting Asheville based Dr. Bacon, Maj Deeka emanated explosive energy and creativity from the first note, playing directly off the relatively unfamiliar crowd's interaction like it was their thousandth show.
The band's second year is marked by bigger stages, new original tunes, and new cities, and the only certainty is that no one, including the band, knows what they might pull off next.
Event Showings
Click the calendar icon below to add the event to your calendar.
This event has already occured.